Pret a Manger sandwich chain to create 550 jobs in UK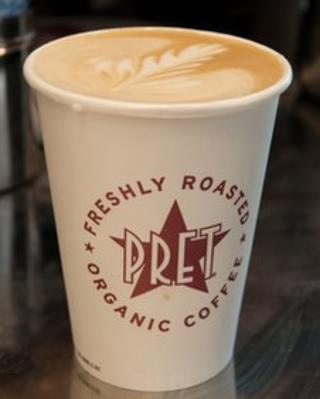 The Pret a Manger sandwich chain is creating 550 jobs in the UK this year as the company continues its rapid expansion.
Pret plans to open 44 new stores in 2012, of which 20 will be overseas.
Those expansion plans were released along with the company's annual results. Sales rose 15% last year to £377.3m.
The company said that two stores which opened in Paris earlier this year were doing well and it plans two more.
Pret's chief executive, Clive Schlee, told the BBC he had been nervous of how the company would be received in France and was delighted at how well the stores were doing.
He said the French ate fewer baguettes from its stores than the British did, but ate more cakes and puddings.
Pret has 294 stores mostly in the UK with some outlets in the US, Hong Kong and France.
Workers
The company was recently criticised by London Mayor Boris Johnson and by Employment Minister Chris Grayling for not employing enough UK nationals.
But Mr Schlee said that staff in the stores reflected the population of the areas in which they operated.
"In the regions I think the majority [of recruits] will pretty much be British people but London is a more multi-cultural city and there will be more foreigners. But we want as many British people to apply as possible," he said.
The business has an apprenticeship scheme for homeless people, which it plans to expand this year to 70 places.
Pret has been controlled by the investment firm Bridgepoint since 2008 when the founders sold it a 50% stake.
Under that deal McDonald's also sold its 33% stake, which it had held since 2001.