Ellie Louise fashion chain goes into administration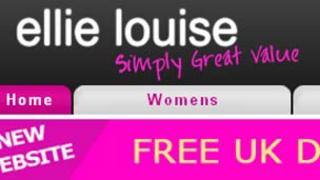 Women's clothing retailer Ellie Louise has gone into administration.
Administrators from restructuring firm Zolfo Cooper said Ellie Louise had suffered "cash flow problems arising from the current challenging fashion retail environment".
They added that they intended to keep the business trading while looking for the "best possible outcomes".
Ellie Louise has 97 stores throughout the UK, and employs 439 staff. It was founded in 1980 and is based in Leeds.
Zolfo Cooper said Ellie Louise's finances woes were "exacerbated" by its 2010 purchase of the Trade Secret brand.
Graham Wild, Partner at Zolfo Cooper said: "Unfortunately, as with many other fashion retailers exposed to declining consumer spend, challenging trading conditions have led to increased financial pressure on this well-known brand.
"We intend to trade the business in order to ensure that we identify the best possible outcomes regarding preservation of jobs, the value of the business and returns to creditors."