Is the UK's nuclear future in jeopardy?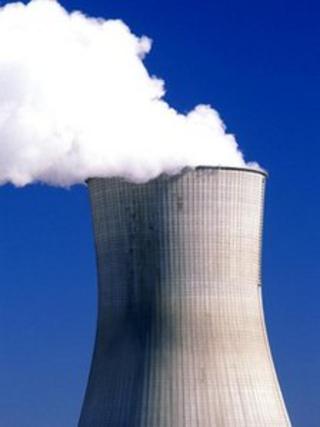 The energy minister Charles Hendry admits that the withdrawal of the German energy giants E.ON and RWE from a big nuclear power project in Anglesey is "clearly very disappointing".
He points out however that "the UK's new nuclear programme is far more than one consortia" and that "plans from EDF/Centrica and Nugen are on track".
EDF of France and Centrica are the big players in the development of new nuclear plants, which right now is the government's only serious initiative for filling a substantial looming gap in our generating capacity as old plants die - and which is also supposed to reduce our dependence on imports of energy and on CO2 emitting fossil fuels.
So whether you are a fan of nuclear or not, it is at the heart of energy policy.
And here is the worry.
The exit of E.ON and RWE may have more to do with post-Fukushima increased German wariness of nuclear power than with concerns about the commercial viability of UK nuclear.
But I'm not sure that Mr Hendry is right to be confident that Centrica and EDF are as committed as all that to the many many billions of pounds of investment that he expects from them.
I've spoken to sources at the companies, and they say there is a make-or-break decision to be made towards the end of the year by ministers - which is whether they are prepared to abandon their previous position that there won't be any substantial subsidies for nuclear, either from taxpayers or customers.
The cost of the newfangled plant being developed for the UK is rising, partly because of increased safety precautions deemed necessary after the Japanese debacle, and partly because the de facto prototype plant in Flamanville in France, developed by EDF, is taking longer to build and is much more expensive than had been thought.
The price of electricity that would be generated from new nuclear plants in the UK is looking more and more expensive. Which means that it won't be commercial for Centrica and EDF to provide it, without the kind of market-rigging that has financed the proliferation of wind turbines.
Will the government foist such costs on customers or taxpayers to obtain the greater energy security that nuclear will allegedly provide? I have to say that I don't detect much confidence from the power companies that ministers are anywhere near having made that substantial ideological leap.