Automatic enrolment pension thresholds increased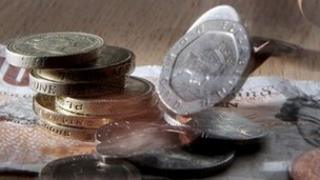 Higher earnings thresholds for automatic enrolment into pension schemes have been confirmed by the government.
Minimum contributions will be payable on earnings between £5,564 and £42,475.
The new top-up pension rules will be phased in over six years from October 2012.
The government intends that between four and eight million more workers will be recruited into existing company schemes, or alternatives such as Nest.
The automatic enrolment policy was first announced in 2008, following recommendations from Lord Turner's Pensions Commission to boost the low level of pension savings among UK workers, especially in the private sector.
At the time, contributions were due to apply to earnings lying between £5,035 and £33,500.
Following consultation, this earnings band has now been uprated to take account of higher average earnings since then.
As well as the wider earnings band, the obligation for staff and employers to make contributions will only be triggered once someone's earnings reach £8,105 - up from the initial trigger point of £7,475.
There is also, as previously announced, an annual limit on the combined employee and employer contributions of £4,400.
Rudi Smith, a senior consultant at pension consultants Towers Watson, said: "Under the original legislation, all of the automatic enrolment thresholds would have increased with national average earnings each year.
"The government changed the law so it could adjust these numbers however it sees fit.
"It is keeping its cards close to its chest when it comes to how this power will be used in future," he added.
Automatic enrolment of employees into their company pension schemes will become obligatory for all employers from this autumn.
However, the process will bephasedfrom October and initially will apply only to the very largest employers.
Firms will either have to make sure eligible staff join their current employer sponsored pension schemes - assuming the schemes meet minimum standards - or recruit them into Nest (the National Employer Savings Trust) instead.
The government has laid down that the automatic enrolment process is in full effect by the middle of 2017.
The obligation on staff and employers to make the minimum level of contributions - a combined 8% of earnings - will only finally come into force in October 2018.