EMI sale faces European competition probe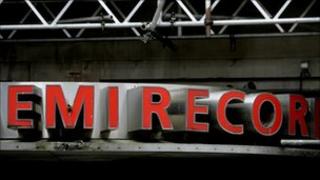 The European Commission has launched a probe into whether the takeover of UK music firm EMI by Universal Music breaks competition rules.
In November, EMI sold its recorded music unit for £1.2bn ($1.9bn) to Universal.
But the Commission said the salecould "reduce competition in the recorded music market".
EMI, with a history dating back to 1897, is home to artists including Coldplay, the Beatles and Pink Floyd.
Universal is a unit of French media giant Vivendi.
The Commission now has 90 working days, until 8 August, to make a final decision on whether the proposed transaction would significantly impede effective competition in Europe.
The European Union's executive arm is particularly worried that its "high combined market shares in the wholesale of physical and digital recorded music" would effectively control the market.
A Universal Music spokesman told the BBC: "We recognise the Commission needs time to fully review this transaction. We will continue to co-operate fully with them."
'Detriment of consumers'
EMI's labels include Blue Note, Capitol, Parlophone and Virgin Records.
Universal Music controls Def Jam, Motown, Decca, Island Records, Interscope Records and Polydor Records.
"The proposed acquisition could reduce competition in the recorded music market to the detriment of European consumers," the Commission's competition commissioner Joaquin Almunia said.
"The Commission needs to make sure that consumers continue to have access to a wide variety of music in different physical and digital formats at competitive conditions."
Private equity firm Terra Firma, led by Guy Hands, bought EMI for £4.2bn in 2007 just before the credit crunch sent the global financial markets into turmoil.
It subsequently admitted that it had overpaid for EMI, and struggled to meet payments on the £2.6bn it had borrowed from Citigroup to fund the deal.
Citigroup seized ownership of EMI in February 2011 after Terra Firma failed a solvency test.
Musicians had welcomed the sale to Universal Music.
"I particularly welcome the fact that EMI will once again be owned by people who really do have music in their blood," said Rolling Stones singer Sir Mick Jagger at the time.