Price comparison sites should be regulated, Which? says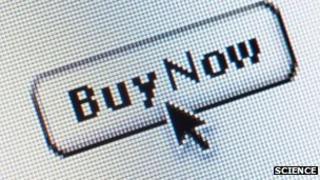 Price comparison websites should be regulated because the information they provide is not always fair, a consumer group has said.
The consumers' association Which? said some sites gave misleading quotes on insurance policies and could cause customers to spend more than necessary.
Initial prices could seem very cheap because some sites automatically pre-selected certain options, it said.
One comparison site said the research was "at odds" with its own figures.
Concerns
Which?, which offers some price comparison services on its own website, claimed that price comparison websites did not always operate in a consumer's favour.
"We do not think they are always fair, or very clear," said Which? editor Martyn Hocking.
"Our research shows you will often get very cheap looking quotes from a price comparison website. When you click through to buy the insurance, you will get a far higher price from the insurer."
He said that some car insurance searches featured pre-selected boxes, to make a quote look cheaper, but this figure went up when the search was personalised with the insurer.
"They will assume that your car is always parked on the drive or in a locked garage. If you park on the street, when you go to click through to the insurer you will get a far higher quote than you would have done on that comparison website," he said.
The City watchdog, the Financial Services Authority (FSA), said the report echoed some of its concerns about price comparison websites.
"We note the findings and will bear them in mind as part of our ongoing supervision of the market," said a spokesman for the FSA.
Assumptions
Which? tested the market, by getting a researcher to use a false name to gather car insurance quotes from 11 comparison sites.
She put the same details in every time, and was offered prices ranging between £310.28 and £660.20.
The consumer group said this discrepancy could be partly explained by some comparison sites making assumptions about the driver.
For example, one decided that she would park her car on the road overnight. That small detail made her premium £83 more expensive than if she had specified that she would leave it in her garage.
Which? argued that comparison sites gave the impression that there was no need to go anywhere else but, in fact, they did not cover the whole market.
According to its research, some sites covered less than a third of the market for certain insurance products. The coverage of the credit card and savings account markets was much wider.
Which? asked more than 9,000 of its members to rate 11 comparison sites, giving them a percentage for customer satisfaction. The highest score any site received was 44%.
'Better chance'
One comparison website - Moneysupermarket.com - was second on the satisfaction league table with 43%. However, it disputed some of the Which? findings.
Head of content Clare Francis said the website's own customer satisfaction survey found that 92% of people said they would use the site again.
"Last year we saved our customers £800m, so there is clearly a lot of people out there who really value the benefit of using a price comparison site to find the best deal for them," she said, stressing that the website was free to use.
"When it comes to car insurance, for example, we compare more than a hundred companies, so you stand a much better chance of finding the best value cover, and the right policy cover if you use a comparison site."