China home prices continue to slide for fifth month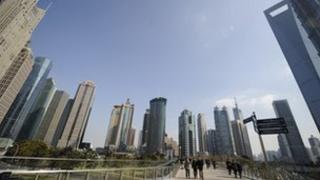 Property prices in most Chinese cities have fallen for a fifth consecutive month, underpinning government success in curbing speculation in the market.
In February, new home prices in 45 out of 70 cities fell compared to the previous month, the National Bureau of Statistics (NBS) said on Sunday.
In January, 48 cities saw prices fall compared to the previous month.
Chinese leaders have said prices remain too high and that property controls will remain in place.
"Home prices are still far above a reasonable level," said Chinese Premier Wen Jiabao last week.
"Therefore, we must not relax tightening."
Cool down
Property prices in China rose because of a stimulus package in 2008, after the global economic crisis.
Last year, the government introduced moves to prevent asset bubbles from forming - including limits on the number of houses people can own, higher deposits and property taxes in select cities.
Analysts said these firm policies would lead to a further decline in property prices this year.
"China's property prices will likely continue their downward trend, likely going into the second half of 2012 and until policies are altered," said Mark Budden from EC Harris, an asset consultancy.
In year-on-year terms home prices declines were seen in 27 cities in February compared to 14 cities in January, the NBS said.
The ministry stopped publishing its nation-wide home price index last year. It now only provides data on specific cities.