Barclays investigated by FSA for swap mis-selling claim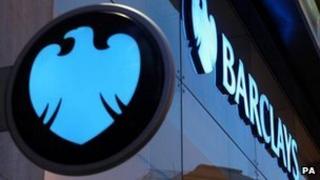 The Financial Services Authority (FSA) is investigating claims that Barclays mis-sold complex financial contracts called swaps to business clients.
The regulator said it plans to "consider appropriateness of the product and how it was sold".
Barclays said a confidentiality clause had been included "in error".
Last November theBBC reported on widespread claims by small businessesthat they had been mis-sold swaps by other High Street banks.
A spokesman for the FSA told the BBC that it had investigated some individual cases of swaps mis-selling in the past after receiving a "handful of calls to our contact centre", and had asked the lenders involved to "review their systems and correct any problems".
The latest investigation follows areport in the Sunday Telegraphthat Barclays asked a care home provider to keep information about a swap confidential from the FSA.
The FSA said such a requirement in a financial contract was unacceptable.
Barclays "has apologised [for the confidentiality clause] and agreed to write to all the customers affected", the regulator said.
Court cases
The BBC has spoken to several small and medium-sized businesses, including another care home provider, who claim to have been pushed by various lenders into buying inappropriate interest rate swaps.
The swaps are a type of derivative that are widely traded in the international financial markets, and sold by banks to major corporations. Until recent years it was unusual for banks to sell them to smaller, less sophisticated business clients.
The financial contract is supposed to be used by borrowers as a hedge against the risk of rising interest rates. But they can also result in significant losses for borrowers if interest rates fall, as they have done - to historic lows - since the 2008 financial crisis.
Some businesses claim to have been sold swaps that were inappropriate as hedges - for instance because the swap lasted many years longer than the loan - and to have been told that the swap was a condition for receiving the loan.
Banks have faced a number of court cases from businesses. So far, none has come to a decision. But several cases have been settled out of court, typically with the borrower agreeing not to discuss the case in public.
'Open dialogue'
Barclays said in a statement: "The language referred to in the settlement letter provided to the FSA was included in error during the outset of the process to manage this category of customer complaints.
"Subsequently in early 2010 the language was amended specifically to acknowledge the importance of either party being able to share the outcome of the complaints management process with their regulator.
"We believe only a small number of customers would have been impacted by the error. Barclays will be contacting those customers to clarify the position.
"Barclays both recognises and values the importance of a transparent and open dialogue with regulators and customers throughout the complaints management process."