Energy firm SSE loses appeal on mis-selling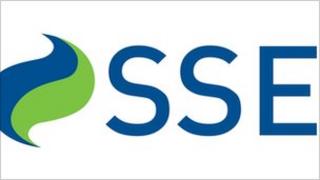 SSE has lost an appeal into a conviction for tricking potential customers into switching from their existing energy firm.
SSE's sales agents had used misleading sales scripts when talking to people on their doorsteps, between September 2008 and July 2009.
The company was found guilty at Guildford Crown Court in May 2011, and now its appeal has been thrown out.
SSE said it was "disappointed" with the result.
The original case heard that sales agents had told potential customers that they were paying too much to their current suppliers when this was not the case.
SSE was found guilty on two counts out of seven charges brought under the unfair trading practices regulations.
It was thought to be the first time that one of the big six energy firms has been prosecuted for using dishonest sales techniques.
The Court of Appeal upheld the decision on Friday.
"We are very disappointed with the outcome of the appeal," said Stephen Forbes, SSE's director of sales.
"We will now consider our next steps, but it is highly likely we will not see to take this issue any further."
'Dubious practice'
Audrey Gallacher, director of energy at watchdog Consumer Focus, said: "The verdict shows this was not the action of rogue salespeople but the failure of a whole system which was bound to mislead consumers.
"Because of this failure to market services responsibly and fairly, people could well have moved to more expensive energy deals despite thinking they were getting a better deal.
"It should not take legal action from Trading Standards to make one of our biggest energy suppliers play fair with customers."
The case against SSE was bought by Surrey Trading Standards.
Kay Hammond, Surrey County Council's cabinet member for Community Safety, said: "This case shone a spotlight on the dubious practice of doorstep selling. Five of the big six energy firms have now stopped doing it because they recognise it is not in the best interests of their businesses or their customers."
E.On is the only energy firm which still conducts unsolicited doorstep sales of energy.