Fuel poverty: Your stories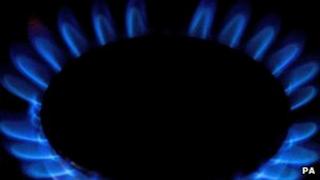 A report by government adviser Professor John Hill has warned that fuel poverty is set to rise, despite a government commitment to eradicate the problem by 2016.
Professor John Hill's report predicts that by then 8.5 million families will not be able to afford their energy bills.
BBC News website readers have been sharing their experiences.
Darren Foster, London
I can certainly see why the figure will increase over the next couple of years.
Having moved into a rented property in London in November, we are now on a standard tariff which I am sure a number of pensioners would also be on.
Since November we have had to pay £466, £303 of that being from the middle of January to the beginning of March.
My wife and I were shocked at the cost of this as we do not have the heating on constantly as we are both at work, unlike some families and pensioners who are at home all day.
We have now agreed to change to a cheaper supplier.
Now we are fortunate to be able to pay this bill but it will still take a good chunk of our monthly wage.
I dread to think how a pensioner or a family on a very tight budget would be able to cope with this type of bill coming through their letter box.
What are the government likely to do? They need the tax from the ever-expanding profits that the big energy groups are making. It is in their interest for these companies to be making as much as possible.
I think they should offer a service like the digital switchover that will help people to switch to a cheaper provider.
Anthony Ford, Wallsend, Tyne and Wear
My life has changed dramatically over the last two years. Two years ago my wife was diagnosed with myeloma cancer. It meant I had to give up my job to look after her.
At the time I was paying £40 per month dual fuel. After six months the company told me I would have to go to £80 pounds per month.
I left them because of this and changed supplier. I was paying £70 per month. I had only been with them for six weeks when they announced a 18% rise on my bills.
They have recently sent me a letter to state that I now need to pay £115 per month and not to worry because they would change my direct debit.
I have had to agree on £100 per month from my £220 per month carer's allowance. Needless to say my savings have disappeared over the last two years.
The better news is my wife is in remission and she will return to her part-time job at the local school.
We do not know yet how we will pay the bills. In the last couple of months my gas, water, electric, media services, TV Licence and life and home insurances have escalated - and now my mortgage.
My carer's allowance has not changed. I do not know what the future holds for us as a family.
There are people who are working who can't make ends meet, but I'm not able to work because of my wife's illness.
When it comes to fuel costs you wonder if a blue badge means anything.
For these fuel companies it obviously doesn't as they charge you the same price.
I've got to have the heating on for my wife. If she gets a fever it's... God forbid.
I've had insulation done and I've read my meters every week for the past five years because I'm careful about these things.
I'm using no more that I was five years ago, but I'm paying three times as much for my gas and electricity.