Incapacity tests reject 37% of claimants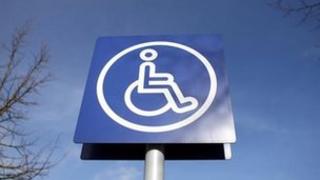 More than a third of incapacity benefit claimants being reassessed for the new Employment and Support Allowance (ESA) have been deemed fit to work.
Of the first 141,100 claimants reviewed since last April, 37% would no longer be paid the benefit, the Department for Work and Pensions (DWP) said.
Meanwhile 29% will continue being paid the ESA and will not be expected to work.
And 34% will receive the new benefit but go on a back-to-work programme.
The controversial reviews started across the UK last April and will eventually cover 1.5 million incapacity benefit claimants by early 2014.
Employment Minister Chris Grayling said the official figures justified the government's decision in 2010 to press ahead with the wholesale review of incapacity benefit claimants.
These involve the claimants going through thework capability assessments(WCA) that are applied to new applicants.
"To have such a high percentage who are fit for work just emphasises what a complete waste of human lives the current system has been," the minister said.
"We know that for many it will be a long haul back to work but it's much better to help them on the journey than to leave them on benefits for the rest of their lives."
However the TUC's general secretary, Brendan Barber, said the test was designed purely to kick people off benefits, "whatever the cost".
"It's hardly surprising that a test specifically designed to make fewer people qualify for disability benefits is passing more people as 'fit to work'," he said.
"These tests have deemed terminally ill patients and people with severe disabilities as 'fit to work', are costing taxpayers a small fortune in successful legal appeals and serve no clear benefit to the very people they are supposed to help."
Flaws
ESA became the new benefit on 31 March 2011 for all new claimants who are unable to work due to incapacity or illness.
Anyone barred from claiming ESA would still be able to claim Jobseeker's Allowance if they remained unemployed, said a spokeswoman for the DWP.
Richard Hawkes, of the disability charity Scope, said the latest statistics told only a partial story.
"There have been continuing problems with the work capability assessment which has used a tick box-style assessment to assess people's fitness for work," he said.
"Up to 40% of appeals against a WCA decision have been found in favour of the claimant, suggesting there are still deep flaws with the assessment."