EC says new insurance rules no threat to Prudential business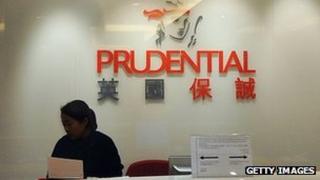 The European Commission (EC) says the Prudential is wrong to suggest new rules governing insurance businesses could prompt it to move from the UK.
Earlier this week, the Prudential said it feared tighter rules on the amount of capital it must hold may force it to move its headquarters out of the UK.
But in a statement the EC said the new Solvency II rules will improve international competitiveness.
The rules require insurance companies to put aside more capital.
They are similar to new banking rules - also in the pipeline - and both are designed to give financial institutions a better foundation with which to withstand any future financial crises.
The EC said: "The financial crisis demonstrated only too clearly how important good risk-management and sound governance are. This is not the time for complacency in the financial sector."
'Outdated'
It goes on to say that the existing regulatory regime for insurers is outdated, and says that a new regulatory framework will make the EU a more attractive place for insurers to operate in.
In an interview earlier this week with the BBC's business editor, Robert Peston, the Prudential's chief executive said there was a risk that because the new rules would mean it putting aside capital to protect against future asset falls, it would have less to invest, potentially damaging the value of people's savings.
Although the Pru is a UK institution, much of its business is done in the US and Asia, where it is growing fast.
Earlier on Tuesday the Prudential revealed its 2011 profits rose by 33% to £1.9bn, up from £1.5bn a year earlier.
The rise was fuelled by strong growth at its Asian operations.