European telecom firms investigated by EU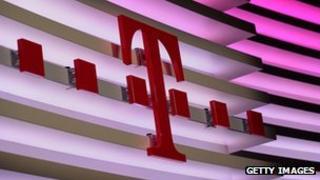 The European Union is investigating meetings between five of the region's biggest telecoms, including Vodafone and Deutsche Telekom.
The other telecom giants are Spain's Telefonica - which owns O2 in the UK - as well as Telecom Italia and Orange owner France Telecom, a European Commission spokeswoman said.
The investigation will look into what the five companies discussed.
But the Commission said the firms were not yet subject to a formal inquiry.
The investigation also includes the GSMA, the mobile operators' association, the spokeswoman said.
"The requests for information relate to the manner in which standardisation for future services in the mobile communications area is taking place," she added.
"The Commission has not opened formal proceedings.
"These fact-finding steps do not mean that we have competition concerns at this stage, nor do they prejudge the follow-up."
The five companies - dubbed the "E5" in some news reports - began meeting at the beginning of 2010 to discuss mobile internet standards in the future.
A Vodafone spokesman told the BBC the meetings were "open and transparent" and called the probe a "pre-investigation".
"We received a request for information from the Commission and responded to that towards the end of last year," he added.