Greggs sales driven up by new stores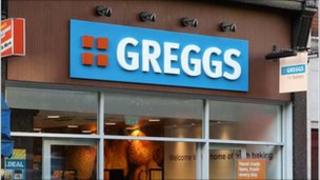 The UK's largest chain of bakeries, Greggs, said profits and sales rose in 2011 as it opened 84 new stores.
The firm said it wanted to open a further 90 outlets in 2012 and explore new store formats.
Pre-tax profits for the year to 31 December were up 15% to £60.5m. But after stripping out exceptional items, profits rose just 1.1%.
Like-for-like sales, excluding new stores, rose 1.4%, with total sales up 5.8% to £701m.
The company's profits were given a one-off boost by a change in the way it indexes its pension scheme from the retail price index (RPI) to the generally lower consumer price index (CPI), following government legislation.
The firm said it anticipated continuing its expansion in 2012, despite the subdued economic climate.
"While we expect 2012 to be a another year of significant challenge for UK consumers, we believe that we are well placed to deliver further progress," said Greggs chairman Derek Netherton.
The company has 1,571 stores around the UK.
Greggs said it had introduced 180 new products during the year, selling 4.8 million of its new Superstar doughnuts, launched in October.
It also announced the opening of two bakeries during 2011 in Newcastle and Cumbria.