FSA warns on new buy-to-let fraud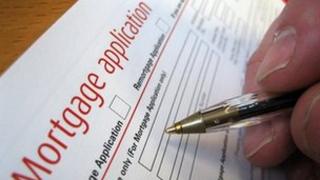 The Financial Services Authority (FSA) is worried about the fraudulent use of buy-to-let mortgages by some people who cannot obtain an ordinary residential mortgage.
The regulator says people may be doing this to avoid recent restrictions on risky mortgage lending.
The warning comes in the FSA's second annual review of the risks to customers of the financial services industry.
Many have already been identified, such as the mis-selling of PPI insurance.
Growing problem?
The FSA said that the fraudulent use of buy-to-let mortgages could increase.
"We are seeing anecdotal evidence of unregulated buy-to-let mortgages being used fraudulently as a replacement for regulated residential mortgage contracts, as borrowers and intermediaries seek to circumvent more stringent income and affordability checks,"the FSA said.
The regulator pointed out that this problem might grow because some potential borrowers had been shut out by the much greater restrictions now in place on risky mortgage lending.
Self-certified mortgages have all but been abolished and the availability of interest-only mortgages is severely restricted.
Repaying mortgages
In a survey conducted for the FSA's report, 23% of all mortgage holders said they had made overpayments in the past year - a much higher percentage than previously thought.
However, the report pointed out that more than a million mortgages are due to be repaid in the next eight years which are interest-only.
The regulator said borrowers and lenders should plan in case the borrowers of these loans do not have the money to repay their mortgages at maturity.
"In the medium to long term, the outstanding balances, as well as the loans-to-value of these maturing mortgages, are expected to increase significantly," the FSA warned.
"Borrowers may have entered into interest-only mortgages relying on repayment strategies that have not materialised due to changes in personal circumstances or wider social and economic trends."
Investment warning
The FSA also said it intended to ban outright the sale of investments in "life settlements" or traded life policy investments (TLPIs).
These are portfolios of second-hand life insurance polices bought in the US, which the FSA said emphatically were not low risk.
It said it wanted to stop any more of these investments being sold to the public in the UK.
"We estimate that approximately £1bn of UK retail monies are currently held in the TLPIs, of which the majority is in products that are in financial difficulty or have failed already," the FSA said.
"As such, consumers have already suffered detriment."