Camelot seeks judicial review of Health Lottery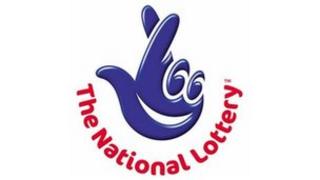 The operator of the National Lottery is seeking permission for a judicial review of the Gambling Commission's decision to allow the rival Health Lottery to operate in its current form.
Camelot said the commission's decision was a "fundamental error" which could allow other firms to enter the market.
The Health Lottery was established last year by Richard Desmond's Northern & Shell media company.
It said Camelot's argument was "devoid of merit".
The Health Lottery raises funds for UK health causes.
'Devastating impact'
The core of Camelot's argument is that it accuses the Health Lottery of being a UK-wide rival to the National Lottery.
Camelot chief executive Dianne Thompson says this goes against the National Lottery Act of 1993, which allows for just one national lottery.
However, the Health Lottery counters that it simply represents 51 separate, small-scale organisations.
Ms Thompson said there was a "real danger" that the commission's decision would set a precedent, and thereby allow other commercial operators to set up as rivals to the National Lottery.
She said this would have a potentially "devastating" impact on the number of people who played the National Lottery, and the amount of money it raised for good causes.
"As you can imagine, no business likes to be publicly at loggerheads with a regulator," said Ms Thompson.
"But the issue at stake here is so important, not just to us, but to the good causes that the National Lottery exists to support, that we can no longer remain silent."