Clydesdale and Yorkshire Banks to raise mortgage costs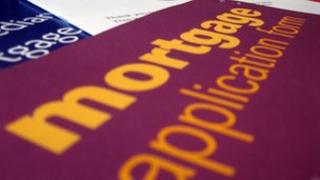 Clydesdale and Yorkshire Banks have joined two other lenders in announcing a planned rise in the standard variable rate (SVR) of their mortgages.
Customers will see the SVR increase from 4.59% to 4.95% from 1 May at both banks, which are part of the same group.
The banks said their costs had "changed significantly" since the last increase more than three years ago.
The Halifax and the Bank of Ireland have recently announced SVR rises.
The Halifax said it would raise its SVR from 3.5% to 3.99% from 1 May, while the Bank of Ireland, which includes Bristol and West, will put up its SVR from 2.99% to to 3.99% in June, and then increase it to 4.49% in September.
'Supporting savers'
The SVR is a benchmark mortgage rate which large numbers of borrowers revert to after discount offers or fixed rates have expired.
The move by Clydesdale and Yorkshire Banks will affect 30,000 existing residential mortgage holders.
The banks said customers would see an increase in their monthly bill of up to £30 on a £100,000 mortgage.
"The market and costs associated with providing mortgages have changed significantly in the three years since the rate last moved," said the banks' retail director Steve Reid.
"We do not take such decisions lightly and fully appreciate the impact this will have on some customers but you only have to look at the narrow gap between longer-term savings rates and mortgage borrowing rates to see how things have changed.
"This change will help enable us to continue to support savers and maintain the competitiveness of our deposit rates."