Aviva profits boosted by strong car insurance business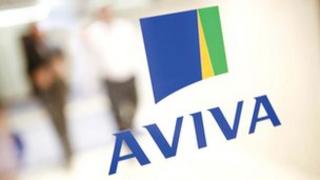 A surge in sales at its car insurance business helped Aviva report a healthy increase in profits last year.
The UK's biggest insurance firm made an operating profit of £2.1b in 2011 up 6% on the previous year.
In the UK revenue generated from car insurance premiums hit £1.1bn, up by almost a third on 2010. Aviva signed up 413,000 extra customers last year.
Aviva's life insurance business had a record year with its profits up 9% to £931m.
Chief executive Andrew Moss said: "Aviva continues to perform well, even in tough times. We made great progress in the UK, growing profits and market share and we increased operating profits in Europe."
But one-off charges caused profits in pre-tax terms to plunge 96% to £87m, mainly due to a revaluation of liabilities.
Insurance firms have to estimate the value of their investments and liabilities and those calculations have been affected by the volatility of financial markets.
That particularly affected Aviva's Dutch unit, Delta Lloyd.
But excluding those accounting adjustments, operating profits have been strong.
The fastest growth was in Asia, where profits more than doubled to £70m.