QE knocks further £90bn off pension funds, NAPF says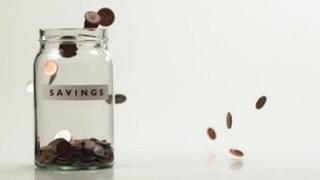 Quantitative easing has knocked another £90bn off the value of final-salary pension schemes, says the National Association of Pension Funds (NAPF).
The policy of QE, using electronic money to buy up government bonds, was started by the Bank of England three years ago to help stave off recession.
The policy has made government bonds more expensive to buy, with lower returns for investors.
This has made pensions more expensive to fund and increased their deficits.
Joanne Segars, chief executive of the NAPF, said: "Businesses running final-salary pensions are being clouted by QE."
"Deficits that were already big now look even bigger because of its artificial distortions.
"Firms are legally obliged to fill the deficits, and that diverts money away from jobs and investment, and will lead to further closures of final salary pensions in the private sector," she warned.
More expensive
Pension funds are big investors in UK government bonds
If the price of buying new ones rises, and the return on holding them falls, then schemes will need to buy more bonds than before to generate the same level of income for their pensioners.
QE has also made it more expensive for people retiring with personal pension pots to convert this money into annuities - an annual income for life.
That is because annuities are funded by insurance firms investing the pensioners' money mainly in government bonds.
"Falling annuity rates mean the average person with a pension pot of £26,000 retiring now would get 22% less income than if they had annuitised four years ago. This is a loss of £440 a year," the NAPF said.
The association said it wanted both the Bank of England and the Pensions Regulator to make it clear that rising deficits were artificial.
The NAPF said the regulator should let schemes calculate their liabilities by using a more generous return, in line with the return on corporate bonds.
And it said employers should be given longer to make extra contributions to pay off any deficits in their schemes.
Cost of QE
Last month, the Bank agreed to extend its programme of QE by a further £50bn, to an eventual £325bn.
The first round of QE, which started in 2009, is estimated by the NAPF to have increased the cost of funding the UK's final-salary pension schemes by about £180bn.
It reckons the latest, second, round in the past six months has added a further £90bn to that cost.
The collective deficit of the UK's 6,533 final-salary schemes had ballooned to £255bn by the end of December 2011, according to official figures compiled by the Pension Protection Fund.
A year earlier, there had been a collective surplus of £22bn.
On the NAPF calculations, pension funds would still be showing a surplus if QE had not taken place.