Bank of Ireland to raise SVR mortgage rate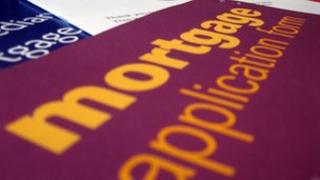 The Bank of Ireland is raising the standard variable rate (SVR) on its mortgages to 4.49% from 2.99%, affecting 100,000 UK customers.
The increase will come in two stages.
The rate will rise to 3.99% in June, and will then be increased to 4.49% in September.
The lender said the cost of funding mortgages had increased significantly. It added that its current SVR was considerably lower than the market norm and its rates would remain competitive.
The full increase will lead to a £81 rise in the monthly cost of a £100,000 Bank of Ireland repayment mortgage on an SVR rate.
The change does not affect Post Office customers.
Some of the customers are likely to be people who first took out a mortgage with the former Bristol and West building society, which the bank bought in 1996.
Funding
The move comes after the UK's largest mortgage lender, the Halifax, said it would raise its SVR from 3.5% to 3.99% from 1 May.
The SVR is a benchmark mortgage rate which large numbers of borrowers revert to after discount offers or fixed rates have expired.
It often mirrors changes in the Bank rate, but that has stayed at 0.5% for three years and lenders say that mortgage funding has become more expensive recently.
The Bank of Ireland said this was the first time it had raised its SVR since August 2007.
On Friday, RBS raised the rate on two of its mortgages from 3.75% to 4%. This affected 200,000 borrowers with RBS and NatWest offset mortgages and home loans from RBS's One Account range.