Will there be a British Business Bank?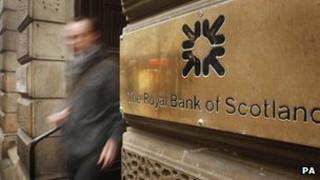 So what is the state of play on the government's ambition to correct the perceived lack of credit for small and medium-sized businesses?
Well, the Treasury and the Business Department concede that Vince Cable has been over-ruled on the break-up of Royal Bank of Scotland, which he argued for in the letter I disclosed yesterday.
A Treasury source said: "We have already changed the strategy to radically shrink and de-risk the investment bank (belonging to RBS) and focus on the UK commercial bank. So not very different in practice to Vince's proposal, but we are doing it in a way that doesn't destroy millions of pounds for taxpayers".
Ouch.
As for Mr Cable's colleagues, they insist his proposal for the government to create a new British Business Bank, that would concentrate on lending to smaller businesses, is not dead - although he concedes such a bank will not be created by dismantling RBS.
In that sense, Mr Cable seems to be closer to Labour's leader, Ed Miliband, who is also pushing for such a bank - he calls it a British Investment Bank- than to George Osborne.
Will we ever see such a new state-owned lender?
Well much will depend on whether the Treasury's preferred policy, of getting the current big banks to provide subsidised loans to smaller businesses - through its "credit-easing" policy - is showing that it will have impact.
And we should know more about that in the next few days - when we will learn whether all the banks have signed up for credit easing and whether they do so with great enthusiam for its likely efficacy.
As luck would have it, I am about to board a plane to Germany - whose fearsomely effective Mittelstand manufacturers have the perceived advantage of access to a very supportive banking sector, that takes the long term view of their prospects.
For as long as I can remember, British politicians have bemoaned that the City does not take a Germanic long-term approach to supporting smaller businesses. Will they now despair of the private sector and do it themselves?