New annuity sales code launched by ABI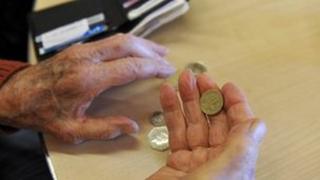 People approaching retirement should be given more guidance when choosing an annuity as the insurance industry adopts a new code of conduct.
An annuity is a retirement income, but many people are unaware they can shop around for the product, which they will buy only once with their pension pot.
A recent report suggested that sales of annuities were "unfair and opaque".
The Association of British Insurers (ABI) said its members would adopt the new code of conduct by March 2013.
"[This will] make customers more confident and more able to make decisions about their retirement income," said Otto Thoresen, director general of the ABI.
'Clear and consistent'
A report published in February by the National Association of Pension Funds (NAPF) suggested that the way annuities were sold was costing half a million retirees each year as much as £1bn in future pension income.
It said the failure of people to shop around - or even be aware that they were able to - could knock a third off their annual pension income, or even up to a half on some occasions.
Some 650,000 people turn 65 each year, giving an indication of the number of people who could be affected.
The insurance industry has been working on a code of conduct for some time to address these issues.
The ABI has now published the code which ensures its members:
Provide clear and consistent information, including details on how to shop around for an annuity
Highlight the details of enhanced annuities - the higher pension income available to those with shorter life expectancy
Signpost customers to external advice and support that is available
Give a clear picture of how their products fit into the wider annuity market.
Shop around
The ABI's code confirms an idea, first suggested last year, that its members should no longer be allowed to insert annuity application forms into the retirement packs they send to their customers, when outlining their final pension pot.
"This will make it less likely that an investor will simply buy the first annuity they see, without shopping around first," said Tom McPhail, of financial advisers Hargreaves Lansdown.
The deadline for implementation is March 2013, although it can be adopted immediately.
Annuity broker Billy Burrows, of the Better Retirement Group, said: "This is an encouraging message - anything that helps people get a better income at retirement is welcome."
"But in an ever more complex world it is no substitute for getting advice," he added.
In a separate development, the Nationwide Building Society has launched a new annuity service that helps people choose a product that suits them from six different annuity providers.
The service is open to all consumers who have a pension pot of at least £18,000.