Facebook unveils new Premium ad service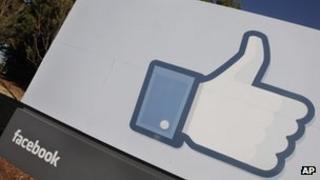 Facebook has announced new ways for businesses to make money from the social network.
The company unveiled Premium , which allows firms to place ads on mobiles for the first time and to advertise on the log out screen.
It also added Offers, which lets businesses offer discounts to users that "like" their pages.
Facebook is poised to raise at least $5bn (£3.16bn) in a stock market float later this year.
The social network - which has 845 million monthly users - will also let businesses have their own branded pages with timelines, just like individuals.
Users will see the new premium adverts from brand in their newsfeeds if a friend has "liked" the brand's pages, for example.
Facebook said that adverts on the right-hand side and in news feeds on Facebook's homepage have an average of five to 10 times more engagement than other adverts placed on the website.
The changes will happen from April, Facebook announced in its first-ever marketing conference.
Backlash risk
Until now, Facebook has made no money from advertising on the mobile version of its site or its apps.
Facebook has more than 400 million users that view it on their mobiles, and there has been much speculation about how it would seek to make money from them.
"Facebook must be careful as it rolls out mobile advertising that it makes full use of the technology available to deliver messages which are compelling and intuitive for the consumer to receive on the unique mobile phone format," said Marco Veremis, president of Upstream, a marketing technology firm.
"By the very nature of mobile as consumers' most personal and intimate device, it risks sparking a major backlash on privacy and user data grounds."
Facebook makes most of its money from advertising sales, which accounted for 85% of its revenues of $3.7bn in 2011.
The social network, just eight years old and started by Harvard University students, made a profit of $1bn last year.