WPP profits reach record in 2011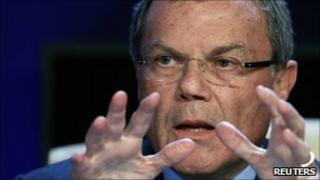 The world's largest advertising group, WPP, has reported record profits, and says events such as the Olympics should boost business this year.
Pre-tax profits were £1.008bn in 2011, up 18.5% on the previous year, with revenues topping £10bn.
WPP said that 2011 had been a record "on virtually whatever measure you care to name".
Fast-growing markets in Asia Pacific, Latin America and the Middle East saw revenue growth of 12% or more.
The company said the UK had performed strongly, against market trends, but the rest of Western Europe proved more difficult.
The company's chief executive, Sir Martin Sorrell, said that he was still planning to bring his company's headquarters back to the UK from the Irish Republic, where it moved in 2008 for tax reasons.
Corporation tax changes announced in last year's Budget prompted the plan, which is subject to shareholder approval.
Earlier on Thursday, a group of 500 business people wrote to the Daily Telegraph newspaper protesting that the 50% tax rate that applied to UK earnings above £150,000 was reducing government income, and damaging the economy.
But Sir Martin said he disagreed, saying a higher rate for high earners was necessary in the current climate: "I think that at this particular point in time in the economy, people understand that tax rates have to be higher, from a fairness point of view."
He added that in the longer term, these rates should come down.
WPP - which employs 158,000 people in 107 countries - said it expected revenue to increase in 2012, thanks partly to a series of big events which attract advertising spending.
It said the London Olympics, football's European Championships and the US presidential election should underpin industry growth by 1% this year.
WPP added that worldwide GDP growth for the year was expected to be between 2-3% and that advertising growth as a proportion of GDP was likely to at least "remain constant".
The firm's chief executive, Sir Martin Sorrell, said that the eurozone crisis may blow over: "Although there may not have been the required strong political leadership in the eurozone, it is just possible that Europe will muddle through the current crisis without a catastrophic failure."
Richard Hunter, head of equities at Hargreaves Lansdown Stockbrokers, said the figures suggested a brighter outlook beyond that simply for the company.
"WPP makes no apologies for trumpeting its success, and these numbers are in full support," he said.
"If the company is seen as a leading indicator since it reflects corporate investment in advertising, there may be rather brighter times ahead."
However, Sir Martin said he saw "clouds on the horizon" in 2013.
He sees President Obama's re-election as likely, and that could mean problems for the US in the form of political gridlock, with the huge US budget deficit to address and Mr Obama's Republican opponents controlling much of the voting power.