Viewpoint: Why Chinese firms buy Western rivals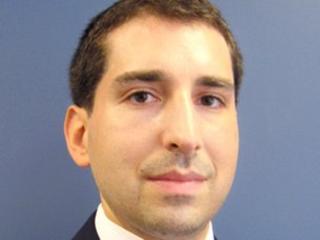 China has new corporate champions. These multinationals, firms like Haier, Huawei and Mindray, have entered developed markets like Europe and the United States.
However, these companies are the exception, not the rule. Yet, in the future we are likely to see many more Chinese firms take the global stage.
Chinese companies have two ways to expand overseas: either 'organically' by scaling their existing operations, or 'inorganically' by buying foreign rivals.
Huawei Technologies, a provider of telecommunications solutions, adopted the first approach. The company first targeted 'low-hanging fruit', markets in South East Asia and Africa where it developed operational experience before moving into more competitive markets like the UK and US.
Now, though, we see an increasing number of Chinese companies choose the second option and buy up foreign companies. They follow the example set by electronics firm Lenovo, which acquired IBM's computer business back in 2005 for $1.75bn.
Over the next five years Chinese acquisitions of foreign companies are set to double, and by 2020 they could quadruple, according to Charles Wolf Jr, a distinguished international economist.
Take the examples of Putzmeister in Germany, Ferretti in Italy and Cirrus Industries in the United States, all recently acquired by Chinese firms.
There are three reasons for this "inorganic growth" overseas: Chinese firms want to acquire new distribution channels, obtain more advanced foreign technology, and benefit from long-established international brands.
Market entry
Western industrial giants like Siemens, ABB and Caterpillar may all have reported lower or even negative growth in China over the past two quarters. Their Chinese competitors are seeing growth opportunities through acquisition overseas.
In January 2012, China's largest construction equipment group, Sany Heavy Industry, agreed to buy a 90% stake in German industrial firm Putzmeister for 324m euro, its first overseas acquisition. Prior to the deal, Sany's overseas sales made up just 4% of group revenue. In contrast, more than 80% of Putzmeister's revenue came from countries other than China. Through Sany's investment in Putzmeister, it increased its overseas sales four-fold, acquired a global distribution and service network, and positioned Sany to become a serious competitor to industry leaders such as Caterpillar and Komatsu.
Technology buy
Shandong Heavy Industrial Group is another Chinese industrial giant with international ambitions. However, Shandong Heavy's may not have been motivated solely by the need for new distribution channels. A major driver of Shandong Heavy's investment in Italy's Ferretti was an interest in buying valuable technology to build world-class yachts - to satisfy growing demand in China's emerging luxury consumer market.
Ferretti is the world's largest yacht maker, and Shandong Heavy invested 374m euro for a 75% stake in the company. Shandong Heavy is reportedly planning further overseas deals to buy fairly inexpensive assets and gain technological expertise.
Another example is China Aviation Corp, which acquired US-based Cirrus Industries, a private aircraft maker. The use of private aircrafts is currently limited in China, but if and when regulations are loosened, this strategic investment would give China Aviation the technology to expand in a potential growth market.
Brand expansion
Another driver for overseas deals is the desire of Chinese firms to control global brands.
Last March, China's Commerce Minister Chen Deming told parliament that the government would "encourage the best firms to acquire or build up overseas operations and to license or acquire famous global brands in order to obtain international recognition and improve the image and competitiveness of Chinese products."
It helps that few barriers exist for buying global brands, while building a globally recognised brand organically can take years of investment.
So far only a few Chinese firms have acquired global brands. Lenovo buying IBM's Thinkpad line of computers is one such example, Geely Holding Group's recent acquisition of Swedish car maker Volvo is another.
The age of the Chinese multinational
Historically, given the sheer size of China's domestic market, there there was little need for many Chinese companies to look beyond their own borders.
Many firms still have room to develop at home, going inland into China's second and third tier cities. However, for some the time is right to begin expanding globally in developed, buying foreign distribution networks, technology and even brands.
While this is a relatively new phenomenon, it is unlikely to be short-lived.
The age of the Chinese multinational is dawning, and with it are China's hopes for long-term economic growth and success in developed international markets.
Joel Backaler is the author ofTheChinaObserver.com, an award-winning China business blog