EU warning on energy competition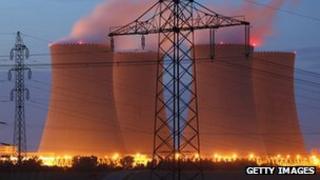 The European Commission has warned eight countries to increase energy competition or face legal action at the European Court of Justice (ECJ).
Bulgaria, Cyprus, Spain, Luxembourg, the Netherlands, Romania, Slovakia and Estonia have so far failed to comply with EU rules.
The commission demands countries separate the production of electricity or gas from its distribution to allow more competition.
States have until 3 March to comply.
Competition
"Opening energy markets for competition is key to competitiveness of the EU economy as a whole," the Commission said in a statement.
EU countries, such as the UK and France, increasingly import and export electricity and gas to each other, leading the commission to argue that all states need to follow the same rules.
The changes are designed to allow consumers greater choice of energy supplier, as in theory, any company could buy electricity and gas on the wholesale market and sell it to consumers and to strengthen national regulators.