Why Pru is a eurosceptic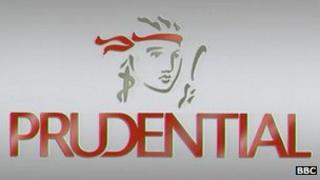 The Pru's statement that it may be forced to quit the UK and move its HQ to the Far East is not just sabre rattling.
Its directors believe they would have no choice if the EU's long-debated and still unfinalised new solvency rules - called Solvency 2 - are not radically amended, because the damage to shareholders would otherwise be crippling.
Or at least that is what they tell me.
The main problem for the Pru is that the proposed new capital rules would undermine the competitiveness of its big US operation - because it would force any European insurer to hold vastly more capital than US rivals (so Axa of France and Allianz of Germany would be hurt too).
A move of home to Asia, where the Pru has substantial operations, would solve this US problem.
But even if it relocated, that would not be the end of the woes for this historic British business and its customers, from EU rules that are supposed to be strengthening insurers.
The Pru fears there would be substantial losses for millions of British people saving for their retirement with life companies such as the Pru and Legal & General.
According to the Pru, Solvency 2 would force it to invest disproportionately more in short-dated, low yielding sovereign bonds - to the substantial detriment of its savers, who would face reduced pensions.
The alleged madness of the new rules is that the Pru would be encouraged to invest in loans of up to five years to the likes of the Greek government and discouraged from investing in 10-year bonds issued by robust companies like Tesco and Diageo.
Apparently, pensions already in payment could be reduced, along with future pensions, unless existing pensions are exempted or grandfathered, I am told.
The deadline for sorting all this was supposed to be January just gone, and may now be the middle of next year.
If you were minded to be alarmed about all this, it would be because the Pru's anxieties are widely regarded in the rest of Europe as typical British bellyaching.
It is true that the UK has a particular problem But that is because more British people save in proper funded pots for their retirement than tends to be the case on the continent.
Surely EU rules should encourage such saving, not penalize it? Or is the Pru bonkers to worry about the impact on the wealth of its customers of the EU's Solvency 2?