Pension holders warned about releasing money early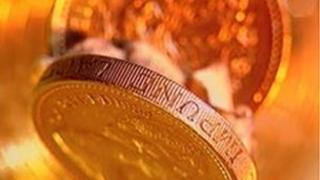 People who try to release cash from their pension fund before the age of 55 could end up losing most of it.
The Pensions Regulator warned this week that a growing number of unauthorised firms were offering so-called 'pension liberation' schemes.
But tax charges and unregulated investments abroad could leave little behind, says the regulator.
As most such firms are located abroad, they are outside the reach of UK compensation schemes.
Costly transfers
The schemes, which observers warn are usually scams, work by transferring money from a legitimate pension into one that the firm has set up.
It then lends the customer half the value, takes a fee out of the rest and invests the balance in its own projects outside the UK.
Speaking on Radio 4's Money Box programme, Pensions Regulator head Bill Galvin explained how the money could disappear.
"For example, if you have a pension pot of £20,000, schemes will offer you access to half of that. They'll take a commission of around £4,000 - 20% - leaving you £6,000 in your pension fund and often invest that in offshore vehicles you might never see again."
Tax implications
He warned that most of the returns could be taken by HM Revenue & Customs.
"HMRC can come and say 'This is an unauthorised payment and we will tax you 40% and another 15%,' leaving the customer with £4,500."
The tax charge is 40% on any unauthorised payment from a pension scheme where the holder is under 55. Another 15% is added if the payment exceeds a quarter of the value of the fund.
Very often people do not find out about the tax charges until HMRC asks for the money.
The Financial Services Authority (FSA) regulates firms based in the UK. But Jonathan Phelan, its head of unauthorised business, says they are hard to control when they are based abroad.
"They are largely untraceable. So the message is, if you get one of these calls out of the blue offering to unlock your pension that is something that you should be extremely wary of doing."
Regulatory action
But he says he has had some success in disrupting the companies' adverts in the UK.
"We do ask internet service providers to close down websites where we know there are illegal activities going on. And depending on the jurisdiction where that provider is, especially in the UK, we do have a decent success rate."
The Pensions Regulator estimates that by the end of 2011 these schemes had taken £200 million from people trying to free pensions money early.
It had this final warning.
"Immediate financial gain might sound tempting. But don't be taken in. You are likely to face substantial tax charges and will be poorer in retirement.
"Transferring your pension to one of these questionable investment models could result in losing your entire pension."
BBC Radio 4's Money Box is broadcast on Saturdays at 1200 GMT, and repeated on Sundays at 2100 GMT.