Pension scheme membership drops to 48% of employees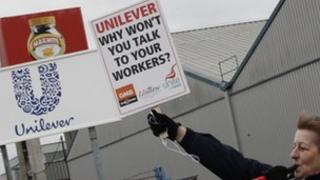 Fewer than half of all employees are now in a workplace pension scheme, official figures show.
The Office for National Statistics (ONS) said that just 48% of employees were in an employer's scheme in 2011.
That was the lowest proportion since this series of ONS records began in 1997, when 55% were in a scheme.
Membership is heavily skewed towards the public sector, where 83% of staff are in a pension scheme, compared with just 33% of private sector employees.
"The fall in the proportion of employees with a workplace pension between 1997 and 2011 has been driven mainly by the fall in membership of defined-benefit occupational pension schemes over the same period, from 46% to 30%," the ONS said.
Meanwhile membership of defined contribution (DC) occupational pension schemes fell from 9% to 6%.
And membership of group personal and group stakeholder pensions was 10% in 2011, compared with 1% in 1997, before stakeholder pensions were introduced.
Private sector decline
The ONS pointed out that defined-benefit (DB) schemes - which are typically final-salary versions - were still the most common type of workplace pension scheme, covering 63% of staff who were in any scheme at all.
However, the schemes were heavily concentrated in the public sector, where 95% of staff in a workplace scheme were in a defined-benefit one.
By contrast, just 29% of private sector staff who were in a company scheme were in a defined-benefit version.
"Conversely, defined-contribution pensions - occupational, group personal and stakeholder - were more common in the private sector than in the public sector," the ONS said.
Darren Philp, of the National Association of Pension Funds (NAPF), said the fact that less than half the workforce was saving in an employer pension scheme was "an important and worrying landmark".
"While reform is coming to the public sector, the private sector has already seen a seismic shift in its pensions," he said.
"Over the past decade, many final salary deals have come off the table to be replaced with newer 'money purchase' pensions.
"Upcoming reforms to automatically put all workers into a pension will be a huge help in tackling the UK's savings crisis, especially in the private sector," he added.
'Approaching the nadir'
Pension consultancy Towers Watson pointed out that the percentage of the entire private sector workforce in defined-benefit schemes had now fallen to single figures - just 9%.
More than twice as many staff in the private sector were contributing to a workplace defined-contribution (DC) scheme as were paying into a DB scheme.
John Ball at Towers Watson, said: "Pension participation has been getting worse for some time, but we should now be approaching the nadir.
"Beginning later this year, employees will be put into pension schemes automatically, so they are saving for retirement, unless they actively choose to opt out.
"This will be a game-changer, but it is being rolled out very slowly and the minimum level of contributions has been set very low," he warned.
The ONS figures are derived from its Annual Survey of Hours and Earnings (ASHE) based on a 1% sample of all employee PAYE tax records.
The figures confirm that only once people are aged 30 or more are they more likely than not to be paying into a company pension scheme.
Only 8% of staff aged 16-21 were in a scheme, and only 32% of staff aged 22 to 29 were contributing to one.
The ONS said this picture had not changed since 1997.