AIG sells shares in HK-based AIA to help repay bailout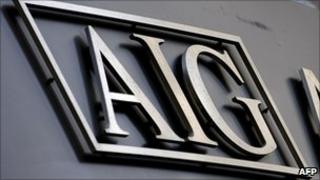 Bailed out US insurance giant AIG is selling shares worth $6bn (£3.8bn) in Hong-Kong based AIA Group, to help repay the US government.
AIG is offering 1.7 billion shares in a range of 27.15-27.50 Hong Kong dollars per share, according to Bloomberg and Reuters news agencies.
Shares of AIA, Asia's third-largest insurer, were suspended on Monday.
In 2010, AIG sold two-thirds of its AIA stake in an initial public offering, also to help repay the bailout.
AIG held 3.96 billion shares, or a 33% stake in AIA as of May 31, according to Bloomberg.
Sale time
Some analysts said the time was right to sell AIA shares.
"AIG is doing this sale at the right moment," said Kenneth Yue, from CCB International in Hong Kong.
"If you look at the new business growth of AIA last year, it went up by 40%."
"I believe they've gone to the peak already - it would be very challenging for them to increase their new business value going forward by 40% every year."
AIG said the pricing for the placing would happen before 6 March.
AIG was bailed out by the US government with a record $182bn after the 2008 financial crisis. That amount has been partially repaid.