Reuben Brothers buy London Heliport in Battersea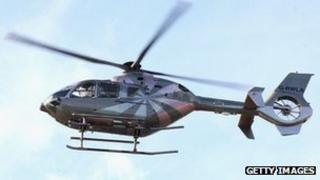 Billionaire brothers David and Simon Reuben have bought the London Heliport in Battersea for an undisclosed sum.
Their investment vehicle Aldersgate Investments made the acquisition from Andrew Davis, the former boss of collapsed hotel group Von Essen Hotels.
The Battersea site is London's only commercial helipad.
The brothers, who are involved in private equity and real estate ownership, are believed to be worth more than £6bn.
They already own Oxford Airport.
The heliport has an exemption from the no-fly zone during the Olympics "meaning a large number of dignitaries and other VIPs will be able to use it as an easy access route to the 2012 Games", Reuben Brothers said in a statement.
It was reported last year that accountants had been appointed to conduct a review of Von Essen Aviation, Mr Davis' company which owned the heliport.