Companies and cool tools and technologies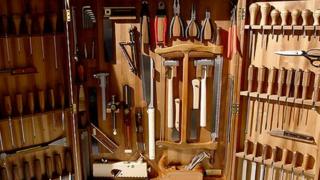 As part of our Future of Work series running throughout February, we asked some experts to give us their take on how the way we work is going to change.
Prof Soumitra Dutta is the co-editor and author respectively of two reports in technology and innovation, the Global Information Technology Report (co-published with the World Economic Forum) and the Global Innovation Index (to be co-published with the World Intellectual Property Organization).
He currently serves as the Roland Berger Chaired Professor of Business and Technology and founder and academic director of the eLab at graduate business school INSEAD, and will become the eleventh dean of the Samuel Curtis Johnson Graduate School of Management at Cornell University in July 2012.
Last week saw the launch of some interesting research from the Corporate Executive Board, which claimed that Generation Y is a myth.
It's a term we've become familiar with to represent computer-literate youngsters who need the latest high-tech gadget to work effectively, but the findings suggest there's no meaningful difference in the way they and their older peers approach technology.
This is an interesting issue and one worth debating, because it affects us all. Regardless of our age, the way we work is changing rapidly and will continue to evolve in future.
Adopting the latest and most seemingly innovative tools, practices and methods may appear necessary for a company to continue to be productive and achieve growth.
However, ultimately, it comes down to adopting those tools, practices and methods that suit your employees. That is how companies can be most productive.
The changing enterprise
One thing that can't be denied is that technology is changing business models.
Anyone who argues that social network services aren't having a major effect on the enterprise - and for the better with more collaborative, intuitive and faster communications on offer - need only look at how some of the world's biggest and most forward thinking companies have adopted them.
Many are rolling out enterprise social networks such as Yammer, and seeing huge benefits from allowing employees to share views and idea more freely.
Two questions worth asking here which tie into the myth about Generation Y, are firstly whether all employees (across all ages and ranks) really do immerse themselves in these new technologies, and secondly, whether they are only used internally or also externally, with clients and customers.
Because what we will come to see in the future are not those companies that are embracing social networking style tools and platforms as being the most productive.
Instead, the most productive companies will be those that allow employees to work to their best ability with the tools that suit their working practices, and those which also roll this out to clients, customers and partners.
One good example is Cognizant, a global business and technology services company.
It has been promoting the concept of the Future of Work for a couple of years, and is one of the few companies to already use a tried and tested internally developed Facebook-style collaboration tool with its clients.
Cognizant is currently partnering with my research team at INSEAD determine the social quotient of organizations - an indicator for the effectiveness with which a firm can use social technologies for redefining work environments and practices.
Our research shows that it's not just about implementing the tools and making them available to staff, and this is something that many companies initially got wrong.
The social workplace isn't a product like the latest office productivity suite that has to be updated and rolled out. It's a mindset and has to be tailored to the individual company and even its own employees.
New technologies such as cloud computing, virtualisation, wikis, social networks and greatly increased mobility (via smartphones, 3G networks etc.), if used in the correct way, can now allow an organisation's knowledge to be banked, accessed, searched and shared.
The implication is that everyone within an organisation can have access to the right information at the right time, adding their own insights as they do so.
Decisions are increasingly shared.
In our globalised world where we transcend time zones, geographical boundaries and even different industries, having the tools to search for, discuss and collaborate on information and decisions will make all the difference.
It isn't just among the big corporates for whom social networking and embracing the latest tools can be a huge advantage to remain competitive.
In academia too, recent developments show the emergence of a 'Facebook' for scientists. The founders of ResearchGate claim they want to help the academic world to grow more connective tissue.
However, in science, collaboration may be a vital ingredient, but competition rules in equal measures, which could limit how share-friendly users at ResearchGate will be.
The interesting point to make here in my opinion is that older scientists who are reluctant to share their findings will soon make way for younger scientists who have grown up with MySpace, Facebook, Twitter, Pinterest and other sharing mechanisms.
Choice is key
Many among this Generation Y - or millennials, as I prefer to call them - are experiencing the Sunday to Monday dichotomy.
Millennials will spend Sunday evening hyperconnected on their latest gadgets and devices - Android smartphone, iPad, gaming, streaming the latest film while communicating over Skype or FaceTime with friends and family and tweeting or pinning their latest interests and thoughts.
Then they go to work on Monday morning and take a step back in terms of the technology and working practices they use in the office.
Giving employees choice is key for the future of work.
The consumerisation of IT has led to companies introducing BYOD (Bring Your Own Device) policies.
Workers need to be able to choose the tools that suit their working practices and models - which are evolving in tandem with the technological explosion of devices and connectivity - and employees will work far more productively with the tool of their choice, with the apps they use on a daily basis instead of being handed an enterprise-mandated smartphone with standard diary synchronisation and limited access to their preferred information resources.
So companies should definitely take note of the latest cool technologies and tools.
Rolling them out indiscriminately across the organisation is not advised unless the leadership of the firm is willing to lead and support the necessary cultural and work practice changes for leveraging these tools.
The company that invests in a tool that works for its business, for its employees (without pigeonholing them into one generation or another), and, most importantly, for its customers, clients and partners, will be as productive as they can be now, and in future.