Air Asia hit by high fuel costs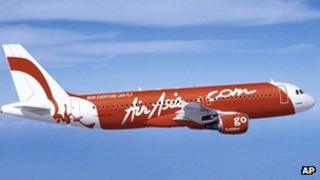 Malaysian budget airline Air Asia has reported a 56% fall in fourth-quarter profit, hurt by higher fuel costs.
Net profit for the last three months of 2011 fell to 135.7m ringgit ($44.8m; £28.6m) from 311.1m ringgit in the same period a year earlier.
However, revenue for the quarter rose 9.3% to 1.27bn ringgit, thanks to more passengers and higher average fares.
Last month, Air Asia said it was ending its flights to Europe and India because of high fuel prices and weak demand.
For the full year, revenue rose 13% to 4.47bn ringgit, while net profit fell 46.8% to 564.1m ringgit.
Air Asia is run by chief executive Tony Fernandes, who took over English Premier League football club Queens Park Rangers earlier this year.