Tax inspectors to target motors, markets and clothes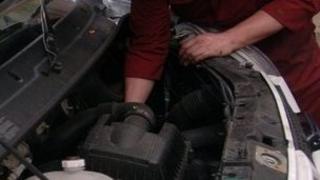 Tax inspectors will target the motor trade, market stallholders and clothing sellers as they extend their campaign against tax dodgers.
Special units from HM Revenue and Customs (HMRC) are highlighting the sectors where the authority thinks there is evidence of tax evasion.
HMRC said that it expected to collect £50m in unpaid tax owing to the work of existing units.
These have put restaurants and scrap metal firms under the microscope.
"HMRC's taskforces are cracking down on people who choose to break the rules and creating a level playing field for the majority who play by them," said David Gauke, the exchequer secretary to the Treasury.
"HMRC has received lots of useful information on its evasion hotlines, which shows that the honest majority are quite rightly fed up with the dishonest minority."
The clampdown is part of a wider challenge to raise an additional £7bn each year by 2014-15 through tackling tax evasion, avoidance and fraud.
A taskforce aiming to locate unpaid tax among fast food franchises in London, set up in July, had already harvested £10m, HMRC said.
In the next financial year, the targets for 30 new units will include the rag trade - involved in the import, wholesale, marketing and sale of clothing - and the motor trade, as well as indoor and outdoor markets.