France Telecom plans dividend cut after sales fall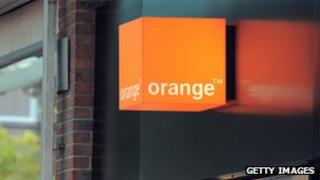 France Telecom plans to slash its payout to shareholders this year after a weak performance in 2011.
Sales fell 1.6% last year to 45.3bn euros ($60bn; £38bn). Operating income rose 5.1% to 7.9bn euros, but other measures of profits fell.
The firm says it could cut its dividend payout this year by as much 14%.
Competition in its home market intensified last year with the arrival of low cost mobile phone operator Illiad.
"We are conscious that the macroeconomic and competitive context in 2012 remains uncertain," said chief executive Stephane Richard in a statement accompanying the statement accompanying the 2011 results.
"We have decided to adapt our shareholder remuneration policy to ensure the financial strength of the group at all times."