Dell forecasts decline in sales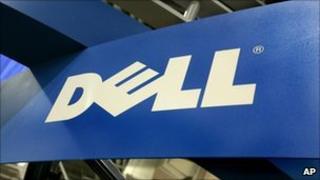 Dell has reported an 18% drop in fourth-quarter profit and forecast a fall in sales in the current quarter, raising fears the PC industry has not yet fully recovered from the downturn.
Net profit for the three months to 3 February 2012 fell to $764m (£484m) from $927m a year earlier.
Revenue rose 2% on a year ago to $16bn.
But the company estimated that sales would be 7% lower in the current quarter, sending its shares down more than 4% in after-hours trading.
In recent years Dell has focused more on corporate needs and less on the home consumer.
This was reflected in the fourth quarter when stronger sales to businesses were offset by a decline in consumer sales.
Dell had also warned in November that its revenues could be hit by a worldwide shortage of hard drives caused by the flooding in Thailand.