Coventry at Work: A journey around the public sector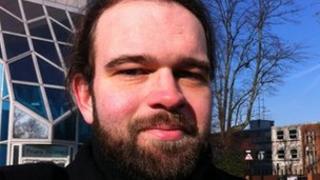 I'd been happily working for the Qualifications and Curriculum Development Agency (QCDA) for just over two years when, at 15:00 on 27 May 2010, a hastily arranged staff briefing was held in our shiny new offices.
We were informed that the new secretary of state for education had decided to abolish the organisation.
The need for an act of Parliament prevented the axe falling immediately, so it wasn't a case of "don't bother coming in tomorrow", but after 10 truly depressing months watching friends and colleagues leave the building for good, I took voluntary redundancy the following March.
Two months before leaving QCDA, I began looking for project management roles in the private sector. At the time it seemed to be the more stable and secure option; my sister and I had both been made redundant from government agencies in the city within weeks of each other.
I applied for more than 60 jobs in four months and registered with at least four recruitment agencies. As I wanted to use the skills and experience I'd gained at QCDA, I targeted purely project management roles, before realising that I'd have to widen the net to project officer and administrator roles.
In the two months after leaving the organisation I had three interviews. I got good feedback but no job offers.
I had to laugh when I heard that my "lack of private sector experience" could prove a problem, considering that more than half of my working life had been spent in the private sector!
New job
Then at end of May I had a call from one of the agencies I'd registered with to tell me about a temporary job they thought would be good for me.
The client was the Learning and Skills Improvement Service (LSIS), a public sector education organisation going through restructuring.
This all seemed worryingly familiar, but it was a job, and an opportunity I couldn't pass up.
I spent six months temping for LSIS, starting as a programme support officer, followed by a stint of maternity cover in a project manager role. Then, in December, they gave me the one thing I'd been longing for since leaving QCDA: a permanent job!
Compared with many others in a similar situation in Coventry at the start of last year, I've been very lucky. I've found a good job in an organisation that, while not untouched by public sector cuts, is growing in reputation.
The values that drew me to QCDA still hold true in my new job. I'm working to improve the prospects of learners and those who teach them, not to make a profit for a group of shareholders.
I also get to work every day with a group of interesting, motivated and committed people, from whom I'm learning more and more each day.
My life is great now. I'm in a job that I love and other major changes taking place in my family life will make this a very exciting year indeed.
Although the past 12 months haven't been easy, I'm now in a very optimistic frame of mind, looking forward to a long and happy career with LSIS, and glad (if a little surprised!) that I've ended up back in the public sector.