Microsoft's new world of work is all about people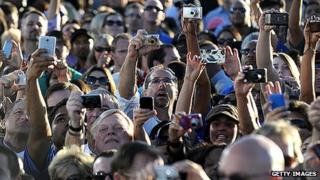 As part of our Future of Work series running throughout February, we asked some experts to give us their take on how the way we work is going to change.
Jean-Philippe Courtois is president of Microsoft International, a territory that spans over 100 subsidiaries outside the United States and Canada.
Mr Courtois is also administrator for PlaNet Finance and Microsoft's official representative at the Institut Montaigne. He serves on the board of directors for AstraZeneca. He has previously served as co-chairman of the World Economic Forum's Global Digital Divide Initiative Task Force and on the European Commission Information and Communication Technology task force.
In 2009, he also served as an EU Ambassador for the Year of Creativity and Innovation, and in 2011 he was named one of "Tech's Top 25" by The Wall Street Journal Europe.
For many of us, work-life balance is changing.
Employees are becoming more assertive in their demands for flexibility. Employers are equally confident in asking staff to work outside of normal hours.
Technology is a fundamental part of enabling balance for both sides. The internet keeps us constantly connected, and the increasing sophistication of mobile devices allows us much greater choice over when, how and where we work.
Connectivity enables flexibility, but for employees to feel truly empowered to take advantage of that flexibility requires more than a mobile device and an internet connection. It takes a culture of trust - on both sides.
Be flexible
Across Europe, the vast majority of employers believe in the benefits of flexible working.
These can range from being more responsive to customers, to better internal collaboration, to less time spent commuting, to recruiting and retaining top talent.
According to a Microsoft-sponsored survey of business leaders in 15 European countries, 82% of businesses allow their employees to work flexibly.
But while many employers have faith in the merits of flexible working, it doesn't necessarily mean that they are creating an environment in which flexible working can flourish.
When we asked employees for their views, only 64% said they were given an opportunity to work flexibly. Less than a third said they received guidelines on how to make the most of remote working.
Flexible working requires employers to invest in the right tools.
Some do, but flexibility isn't only about devices, it's also about fast and secure access to data for employees and for customers and partners.
Only then can information provide companies with a competitive advantage.
While a large proportion of companies provide employees with a smartphone and laptop, only a third provide remote access tools, such as a virtual network, and a mere 17% provide all three.
Those numbers get even smaller when looking at the ability of employees to work effectively from customer or partner sites.
Employers are saying they believe in the power of flexible working, yet only a small number are providing the necessary infrastructure.
Head in the clouds
Thanks to the rise of cloud computing, collaboration tools are becoming increasingly affordable, allowing even the smallest firms to implement enterprise-grade solutions that can significantly improve communication lines between employees and customers.
Investing in such technology allows companies to evolve in a way that reflects the changing needs of their workers.
The demands on parents caring for small children are well known, but as Europe's population ages, more than ever we also must consider how people balance their jobs with caring for elderly relatives.
By offering all employees full flexibility, and providing them with the right collaboration tools, organisations can more effectively manage the diverse range of talent at their disposal, ensuring every employee is empowered to perform to their maximum capability and allowing everyone to contribute equally.
Genuine flexibility requires a different mind-set - a cultural shift.
It's as much about understanding human behaviour as it is about investment in IT. To influence behaviour, we must first understand how to create an environment in which the desired behaviour can flourish.
Creating a flexible working culture is about trust. How much can your employees rely on each other to get the job done without the benefit of supervision?
The stigma that many attach to home and remote working means that just under half of employees don't trust colleagues to work productively outside the office.
Furthermore, remote working tends to expose poor management, making under-performing managers less likely to grant employees permission to work remotely.
True flexibility is a symbiotic partnership between employer and employee and between technology and culture.
While employers benefit from increased productivity, and lower costs, employees benefit from more control, a more positive relationship with their employer and a better work-life balance.
But only when employees are rewarded, rather than penalised, for taking advantage of flexible working, can business leaders say they have successfully integrated flexibility into the fabric of the company.
From our own experience, with 17 Best Place to Work Awards across Europe, fully integrated flexible working is a great contributor to the health of the workplace and helps to ensure a more diverse workforce.
IT is an effective catalyst for new ways of working, but competitive advantage can only be achieved by considering the slightly less tangible effects of human behaviour, and by creating an environment of transparency in which employees trust each other and are empowered to use technology in a way that best suits their needs.
Technology enables the flexibility critical to this new way of working, but for it to thrive, technology must coexist with a corporate culture based on trust and individual accountability, which measures performance by impact rather than by activity.