Italy cuts order for F-35 combat jets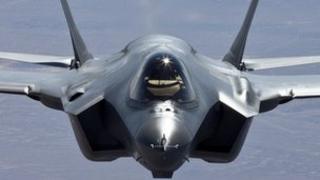 Italy is cutting an order for combat jets by more than 30% as part of the country's austerity measures.
Defence Minister Giampaolo Di Paola says the nation will buy 90 of the F-35 aircraft made by Lockheed Martin. The original order was for 131 jets.
That should save Italy 5bn euros ($6.6bn; £4.2bn) from the original cost of 15bn euros.
It is just one of several measures announced by the defence minister to reduce spending.
The number of military and civilian personnel will be cut by 20% and almost a third of military bases will be closed or sold over the next five years.
Italy's announcement is the latest blow for the Lockheed Martin project which has been hit by delays and rescheduled orders.
On Monday, the US Defence Department said it would delay an initial order for 179 F-35s to allow more time for testing.
The US plans to buy 2,443 of the jets at a cost of $382bn, making it the Pentagon's costliest weapons programme
Britain is the biggest international customer and it says it will not decide how many jets to buy until 2015.