Small firms: How to win customers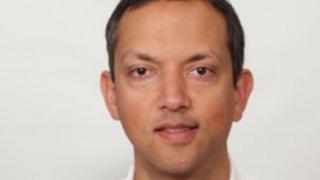 How to most effectively attract customers is one of the key challenges facing any new company.
The issue of how best to secure new customers is explored below by two members of the BBC's panel of successful entrepreneurs.
Meanwhile, another panel member looks at when is the right time for someone to give up their day job, and commit completely to their business idea.
The panel members includeJulie Meyer, the boss of London-based investment fund Ariadne Capital;Ian Livingstone, life president of computer games business Eidos; andTom Ryan, founder of Smashburger, one of the fastest growing companies in the US.
Joining them areDieter Burmester, founder of luxury German hi-fi company Burmester;Ron Mahabir, co-founder of Singapore-based Asia Cleantech Capital, which invests in green energy projects; andEric Ries, Silicon Valley technology entrepreneur and start-up adviser.
Your questions
Richard Williams, Cambridge, asks:I have that perennial problem - a good idea and things set-up, but how do I get those customers in?
My business is online so how do I best make people aware of what I am offering when the marketing budget is minimal? Any strategies, pointers, or advice would be gratefully received.
Ron Mahabir:With the number of online consumers exceeding two billion, your online marketing strategy should be very niche to generate cost-effective traffic with a high conversion rate.
But even before that, you need to be realistic about the unique value proposition of your service. Are you truly offering something that your customers will appreciate enough to help you grow by word-of-mouth and other viral means?
How do your competitors compare and how can you differentiate your service in terms of quality, delivery, pricing and other aspects?
Once you are confident on these fronts, your website itself has to immediately convey the primary benefits and credibility of your service clearly enough for potential customers to pursue further.
We started investing in the internet in 1997 and it was quite challenging back then to get traction. Now, with the massive base in online consumers and increased impact of social media, the online opportunity has never been more exciting.
Pete Stephens, Thames Ditton, Surrey, asks:I'm in the process of building a web application based around music and social networking.
However my issue is how do we drive traffic to our site, in other words market ourselves? We're already using SEO (search engine optimisation), friends and family and are about to try a viral campaign but is there more we could be doing?
Should we spend money on a marketing campaign and how best should we target this money?
Eric Ries:The word "campaign" makes me a little nervous, it is a very 20th Century way of looking at what marketing is for. What I mean by this is that traditionally marketing was seen as an outbound activity, as a way of getting a lot of customers.
Instead, a new company needs to think of marketing as an inbound activity. So rather than aiming to use marketing to get the most number of customers, all you have to do is market to a small number of customers to starting a learning process from the feedback they give you.
In the past when I have set up new internet companies my marketing budget was just $5 (£3.20) a day. A real marketing professional would laugh, but in those days that could buy you website traffic at five cents a click. So 100 clicks was 100 human beings every single day.
This allowed us to establish a daily report card of 100 people, and very clear feedback that enabled us to best develop our product. And from there you can scale up your marketing over time.
Dan Weston, Newport, Wales, UK, asks:My wife and I are setting up a wedding fair business alongside my full-time job and my part-time photography business.
We're very much enjoying it and have so far found it very rewarding.
I would love to pack in my job and hit both the businesses full time but worry that it would be a mistake financially.
I have a good career in civil engineering with good prospects and consider myself very fortunate to be in such a position, but I don't find it any where near rewarding enough.
At what point should I consider packing in my job and hitting the businesses full time?
Dieter Burmester:It is a major step to give up the security of a full-time employment and to start your own business.
Up to today, I have always been very conservative when it comes to investments.
When I started my business, the banks would not believe that there was a chance to be successful with it and refused to give me a loan.
Nevertheless, I managed to finance everything step by step and only invested money that I had already earned. Today, I am very happy that I have never been in a situation where I was dependent on banks or loans.
My recommendation is to make sure that you have a financial buffer for the first one or two years of your newly started business, because it needs some time to finalise your ideas and to be able to assess where your business is heading at.