Dyson to create 300 jobs after hitting turnover record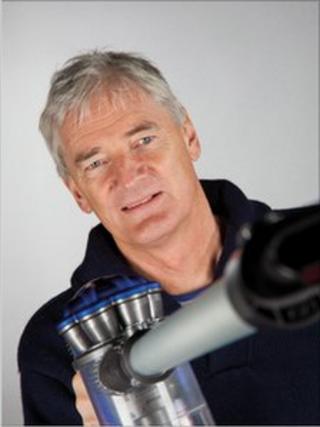 The engineering firm Dyson says it has made £1bn ($1.58bn, 1.19bn euros) turnover for the first time and will create 300 skilled jobs, around 8% of its workforce.
The firm, best known for its bagless vacuum cleaners, said sales rose by a quarter in 2011, with some markets growing by 30%.
The company's new chief executive, Max Conze, said 200 of the new jobs would be engineering positions.
At least 150 will go to graduates.
The Wiltshire-based group, founded by Sir James Dyson, employs 3,600 staff worldwide.
It was founded in 1992 and now sells machines, including hand dryers, in more than 50 markets.
Dyson designs its products in the UK but after initially making them in the UK, moved much of the manufacturing to Malaysia to cut costs.
It did not reveal its profit figure for the year. In 2010, the business made a profit of £210m on turnover of £887m.