Bankers arrested in HMRC tax probe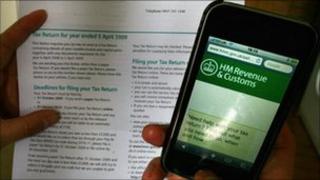 Bankers, including four from the Royal Bank of Scotland, have been arrested in a tax fraud investigation.
The arrests included four current employees and one former employee from the Edinburgh-based bank as well as people from two other banks.
HM Revenue and Customs said the arrests concerned the financial affairs of the individuals, and were not related to their work for the bank.
They were arrested on Wednesday at their homes.
The arrests are the result of a three-year investigation by HMRC into people suspected of evading tax by using a film finance loophole.
An HMRC spokeswoman said: "As a result of an ongoing HMRC investigation into tax-related criminal offences, HMRC has arrested a number of people, some of whom work for UK banks.
"This investigation relates to the actions of the people arrested in relation to their own financial affairs, and is not connected to the business activities of the banks."