Pepsi to cut 8,700 jobs as part of $1.5bn savings plan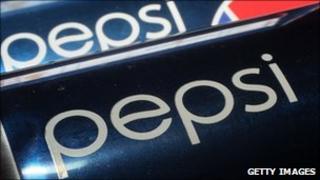 Soft drinks maker PepsiCo is set to cut 8,700 jobs in order to save $1.5bn (£947m) over three years.
It said the move would "enhance the company's cost-competitiveness" and provide funds "for future brand-building and innovation initiatives".
Among other brands, the food and beverage giant makes Pepsi, Sierra Mist, Tropicana and Gatorade.
Pepsi forecast a 5% fall in 2012 earnings. The firm also said it planned to step up spending on advertising.
Pepsi aims to add up to $600m to its advertising and marketing budget around the world, with extra focus on the North America markets.
The investment will be focused on 12 brands, including Pepsi-Cola, Lay's, Gatorade, Tropicana, Doritos and 7-Up.
PepsiCo said the job losses would be made in 30 countries. The latest cutbacks, together with existing cost cutting plans, means the the company is now looking to save a total of $3bn over three years.