Annuities: Making it easier to buy the best one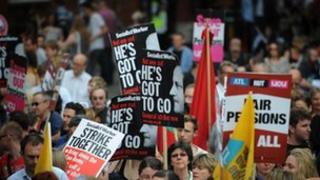 Savers left short-changed and bewildered by unfair annuities system".
That was the headline to a recent press release, issued by the National Association of Pension Funds (NAPF) and the Pensions Institute (PI) at Cass Business School, to announce an in-depth report into the annuity market.
Those who have saved for retirement, by investing in a personal or company money purchase plan, will understandably be worried by the thought that their hard saved money may not buy them as much pension income as they should get.
The report estimates that each annual cohort of pensioners loses in total around £500m‐£1bn in potential lifetime income by making the wrong decisions.
This in turn represents 5‐10% of the annual amount consumers commit to their annuities.
This sum could treble as more people retire, needing to purchase annuities.
System 'not working'
Before examining this report in more detail, let us remind ourselves of the problem.
The most popular way to convert the money saved up in a pension pot into income is to invest in annuity.
These are policies set up by insurance companies such as Aviva and Legal & General that promise to pay a guaranteed income for life, no matter how long the policyholder lives.
An annuity is simply a pension but in fact not many people realise that.
The problem is that different insurance companies pay different levels of income.
People are allowed to shop around for the best annuity so they can get the highest possible income.
In simple terms, the report from the NAPF shows why the system of shopping around is not working.
And it highlights a number of what they call "sharp practices" which result in many pensioners getting a poor deal.
Inertia and apathy
According to the report, the problems with the annuity market are as follows:
The system of shopping around is not working properly and needs to be reformed
There is lack of transparency in annuity pricing and perhaps some dodgy dealing
Those with small pensions pots are not being offered a proper service because their needs are being ignored.
At a very simple level, people can increase their annuity income by shopping around and buying their annuity from the company offering the highest annuity.
They can also increase their income by applying for an enhanced annuity if they smoke, are taking medication, or have a medical condition that may reduce their life expectancy.
It sounds simple but the report suggests there are barriers that prevent or make it difficult to shop around.
This said, one of the biggest barriers is customer inertia and apathy.
The data suggests that a lot of people simply do not bother to shop around, even though they will be financially better off.
The report calls for urgent action to make it clear to customers that they will benefit from shopping around and to make it easier for them to do so.
One of the suggestions is to set up an agreement between the employer, trustees or the provider, with an annuity adviser that has the expertise and capacity to provide advice and an open-market option annuity service.
Lack of transparency
Annuities may appear a very simple financial product but behind the scenes they are very complex to price.
There is little doubt that some insurance companies can be accused of sharp practice but there are many examples of good practice.
For example, some companies that offer personal pension policies recommend that their customers go to other insurers, to convert their accumulated funds into an annual pension, as they offer better annuity rates.
However nothing short of complete transparency will be good enough to improve matters for customers.
If you go to a supermarket you will often find it matches the prices of its competitors, so why don't pension companies do the same?
A proper service
The elephant in the room is cost of providing such a service.
One of the problems is that the 80% of pension scheme members have pots worth less than £50,000.
After taking tax-free cash, that pot can shrink to just £37,500.
Below this level many advisers cannot provide an economical service.
Experts in the industry agree that the economic cost of setting up an annuity is about £300.
So if advisers get commission of 1.5% of £37,500 they will be paid £563.
This suggests that under current practices the majority of people, who have very small funds, will generate a commission that is too small to cover the reasonable cost of the advice.
Buying online?
One potential solution is to allow people to buy annuities online, using a self-select supermarket service.
I have been advising clients long enough to know that for the majority of people buying annuities online is just too difficult.
Investing in an annuity is a very important decision and requires careful thought and expert help.
As the NAPF report says: "There's no point telling people to shop around for their annuity when they don't know where to look and when most of the shops are closed. The shop needs to be part of the scheme."
I go further than this and suggest that many supermarkets are not serving their customers well because they only have a very limited range of annuities on their shelves.
In a world where there are investment-linked annuities, fixed-term annuities and pension drawdown, the annuity shops need to put more policies on their shelves and offer their customer a better shopping experience.
The opinions expressed are those of the author and are not held by the BBC unless specifically stated. The material is for general information only and does not constitute investment, tax, legal or other form of advice. You should not rely on this information to make (or refrain from making) any decisions. Links to external sites are for information only and do not constitute endorsement. Always obtain independent, professional advice for your own particular situation.