Homeserve 'set to lose customers'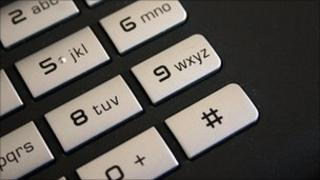 Maintenance company Homeserve expects to lose more customers than previously thought after concerns over sales techniques.
The company said total customer numbers could fall by 8% in 2012, compared with its previous estimate of 5%, and that this would lead to 200 job losses.
An internal review last year revealed questionable sales techniques.
The company said that its subsequent marketing overhaul was taking longer to complete than expected.
Homeserve was founded in 1993 by chief executive Richard Harpin as a joint venture with South Staffordshire Water and has grown rapidly in recent years.
It demerged from the water company in 2004, although South Staffordshire Water still recommends Homeserve on its website.
Homeserve sells homeowners insurance to provide them with cover against against drain blockages, burst pipes, faulty boilers and electrical problems. It describes itself in adverts as "Britain's fifth emergency service".
Jobs
The marketing overhaul and staff retraining came after Homeserve's internal review raised questions over whether the cost of its packages of cover was clear to customers.
Inbound calls were suspended, but are now being taken again in all but one region. The company has also restarted its mail marketing campaign.
The fall in customer numbers was expected to reduce revenues from policy renewals by £10m in 2013, the company said.
Fewer customers would also lead to a reduction in outbound calls. As a result, the company was cutting 200 jobs in the UK.
Last year, Homeserve and another company, Npower, were investigated by Ofcom after it was suggested that call centre staff were ringing homes and then abandoning the calls before speaking, leaving customers with silence.