Small firms: Your questions answered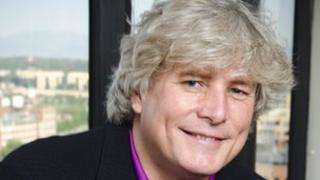 A panel of successful entrepreneurs have answered your questions on setting up and running small companies.
The panel members includeJulie Meyer, the boss of London-based investment fund Ariadne Capital;Ian Livingstone, life president of computer games business Eidos; andTom Ryan, founder of Smashburger, one of the fastest growing companies in the US.
Joining them areDieter Burmester, founder of luxury German hi-fi company Burmester;Ron Mahabir, co-founder of Singapore-based Asia Cleantech Capital, which invests in green energy projects; andEric Ries, Silicon Valley technology entrepreneur and start-up adviser.
Your questions
Ivy Salim, Dedza, Malawi, asks:How do I make my business grow when I'm situated far from potential customers?
Ron Mahabir:Location is quickly becoming less of a factor with the introduction of mobile technologies.
In fact, the mobility of business is exploding with all kinds of enterprise applications and services enabled by cloud computing, smartphones, tablets and other internet devices.
If you set up the right structure and systems, your organization can function in real-time with often more efficient and transparent processes.
Of course you need to ensure that your customer experience remains solid, which requires some creativity and experimentation.
One of our businesses, Greenlots, has sold intelligent charging systems for electric vehicles to 13 countries around the world.
Since the business is driven at a local level, we rely heavily on our local channel partners. This requires frequent communications.
Finally, we try to design the right incentives for our business partners so they will be motivated to focus on growing the business together.
V, Shenzhen, China, asks:In your opinion, what is the key factor that separates the 20% of successful start-up businesses from the 80% that fail?
Tom Ryan:Diagnosing failure is very tough, perhaps because there are so many things in ventures that can go wrong.
That said, these are the minimums required in today's marketplace to give an entrepreneur a chance at success:
Understand the competitive and consumer landscape - this lets one understand the scope, space, and opportunity
Develop a strong product/concept with layers of added value differentiators
Develop a strong, scalable business model as strong as your consumer proposition
Populate your venture with the best people possible
Obviously, timing and wider economic factors etc all play a role here as well. Wishing you success.
Aaron, Victoria, British Columbia, Canada, asks:I am interested in starting up a company which hires out healthcare workers.
The problem is that I would be working against a competitor which is a non-profit and has a monopoly over the industry here.
I feel that a private business will have a tough time being awarded contracts by the government, especially in the face of all the licensing.
Basically I don't know where to start and feel that analysis paralysis is setting in. How can I move forward? Thank you!
Julie Meyer:First of all, Aaron, you need to test market demand. It could be that you are trying to occupy a sector where a "good enough" service is being provided.
Speak to your target customers, and see if you really believe you can outdo the service. Then you have to figure out how to get paid.
You are right that healthcare is highly regulated, and in some markets socialised, and that these governmental intrusions almost never provide the best service.
On top of that, to compete with a not-for-profit is not a sector that I would touch.
If you really believe in what you are doing, you're going to have to address the business opportunity by engaging at the idea level to try to shift the debate, and to move the centre of the market space into a free market.
That requires enormous dedication to communications as well as business building.