Debt questions answered by an expert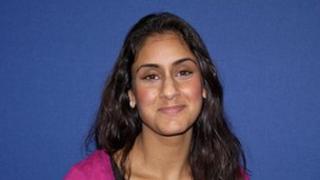 The number of people declared insolvent fell by 11% in England and Wales last year.
However that still left nearly 120,000 people whose financial position reached crisis point.
They had to declare themselves bankrupt, or opted for Individual Voluntary Arrangements (IVAs) or the more recently introduced Debt Relief Orders (DROs) to try to resolve their debts.
With the economy heading towards recession and unemployment on the rise things may take a turn for the worse this coming year.
And with people in the UK still owing £1,244bn in mortgages and £208bn in other types of loan, including outstanding borrowing on credit cards, the population still has a mountain if debt to clear.
We asked for your questions on dealing with personal debts for Pavan Gata-Aura, of the Consumer Credit Counselling Service, to answer.
My ex-wife has run up debts of £26,000 and my children are suffering as a result. How can I sort the debt out? The banks and building society are not helpful. Dipesh from Stanmore.
If the debts are solely in your ex-wife's name she would need to contact us to discuss her situation in more detail.
It is important that she prioritises her expenditure and she has enough to pay for the bills and any essentials for the children before she pays her creditors.
She should put together a budget to work out how much she can realistically afford to pay her creditors.
For detailed advice she can use our Debt Remedy online counselling service or call our free Helpline on 0800 138 1111.
I have been unemployed for 12 months. I have a mortgage on my own home and rent out a room which helps towards housing costs. I am currently nearing my £6,000 credit card limit and I am not sure how to get out this mess. David from London.
It is important to put together a budget to work out how much you can afford to repay each month.
If you cannot afford the minimum repayments, you can make token payments until you find a job.
This could be as little as £1 per month.
You would need to write to your creditors explaining your situation and include a copy of your budget as proof of your circumstances.
Please read our debt advice guide for more information.
We obtained a mortgage two years ago and so far we are not struggling to make the payments. We have a small amount of savings, with most of our net-worth being made up by the equity in our house. We also have a credit card currently at 0% interest, with the equivalent of about two months of our joint salary on it. While my girlfriend is terrified that we owe so much money on the card, we hope to have it paid in about a year. Is there a rule of thumb on how much debt you should take on as a percentage of income or assets? Mike from Bristol.
There are no rules on how much you should take on as a percentage of your income but it is important to be sensible.
It is good that you are not paying any interest on your debts and that you have already planned to repay it within the interest-free period.
You need to ensure you do.
You could look at ways of maximising your income to clear your debts quicker or consider using your savings.
It is vital that you budget carefully to reduce your debts as quickly as possible.
For more debt avoidance and money-saving tips follow our Twitter account.
My worry is if anything happens to either of us that means we are unable to work, then we'd be in trouble. I am covered in the event of a death, just not long term sickness or redundancy. The biggest loan had no option to take out payment protection, but past experience has shown me that most of these are not worth the paper they are printed on. Is there an insurance or premium we can take out that would cover us? Jenny from Cambridge.
We cannot recommend financial products so I would suggest that you speak to your bank or seek some independent financial advice.
If your current repayments are comfortable use the extra money to overpay and reduce your debt quicker, rather than taking on extra insurance commitments.
The opinions expressed are those of the author and are not held by the BBC unless specifically stated. The material is for general information only and does not constitute investment, tax, legal or other form of advice. You should not rely on this information to make (or refrain from making) any decisions. Links to external sites are for information only and do not constitute endorsement. Always obtain independent, professional advice for your own particular situation.