People problems plague Gulf start-ups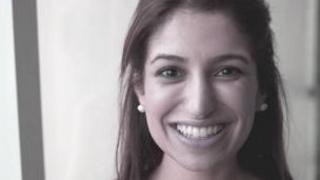 After three months looking for the ideal candidate to join her young company, May Habib has made a tough decision.
She is going fly her sister from the US to a new life in the United Arab Emirates - and relinquish the spare bedroom in her apartment as part of the deal.
"I needed someone who was motivated, multi-talented and who'd roll up their sleeves and just get things done - but who understood I couldn't pay them much for now," says Ms Habib.
"I sometimes thought: 'Is there nobody under 25 in this country who wants to work?' It's really disappointing not to find anyone locally."
Recruitment woes
Recruiting qualified, affordable staff is proving the most difficult thing about starting a venture in the UAE says Ms Habib, whose firm Qordoba translates reports, websites, "and pretty much anything else" between Arabic and other languages, primarily English.
The translation is done by the 400 freelancers recruited across the region - mainly in places like Syria, Jordan and Egypt.
Despite knowing the turmoil of the Arab uprisings would not make for an easy working environment, Ms Habib was sufficiently convinced by its potential to quit a job paying more than £100,000 a year at an Abu Dhabi based investment fund.
Originally from Lebanon, she came to the UAE for a well-paid job in a country with no income tax.
But with the bulk of the population being expatriates who need work visas to stay, Ms Habib says convincing qualified people to join her has proved tricky.
"For me the ideal candidate for a job might be an analyst with two or three years experience. But they're earning 40,000 dirhams [$11,000; £7,000] a month and living in a really expensive country that's not their own.
"So it's hard to convince someone to jump away from that and join a company that's still in the start-up phase, which can't pay them anywhere near as much."
Visa restrictions
With limited domestic options, looking abroad is one solution.
But even if firms do find suitable candidates, getting visas can be tricky and the numbers are restricted. It is often based on how much office space a firm is using, which Ms Habib says "is a disadvantage if you're starting off very small".
And the issue is one of the big frustrations, says Habib Haddad, chief executive of the UAE-based entrepreneur support business Wamda.
"It's annoying because people talk about the Mena region, the Middle East and North Africa - but in reality it's 22 fragmented markets," he says.
"Governments here talk a lot about wanting more entrepreneurs and how countries need to be less dependent on the public sector to grow the economy.
"Well, freeing up the movement of talent in this region would be a really good start."
Government schemes
A lack of mentors and role models - people who have set up and then sold their own businesses - is another commonly mentioned barrier here.
Wamda is one organization trying to offer that sort of support, even to those firms it does not invest in.
With UAE nationals holding about 60% of state jobs but, according to some estimates, only one in every 200 private sector roles, the government too runs mentoring schemes and looks to back local-run firms.
But Mr Habib says the approach has not been especially effective so far.
"There's a tendency to attach conditions to that investment, and that kills the whole entrepreneurial spirit," he says.
"Working with the private sector to channel those funds to start-ups us a better approach."
Despite the challenges, Mr Haddad sees a lot of potential for start-ups making a success of things, especially for online firms in a region where e-commerce is surging.
Organic growth
While some look for new business ideas, others are trying to replicate models that have been successful elsewhere.
The desert of the UAE may not be a place you would expect to find much organic farming. But the discovery that such an industry existed inspired UK-born Becky Balderstone and her husband James to launch their own business.
And after seeing the popularity of the fruit and vegetable home delivery companies such as Abel & Cole in the UK, the Balderstones thought something similar might succeed in the UAE if they could source enough produce.
To test the theory - and to recreate another thing she missed about UK life - Mrs Balderstone launched a small farmers' market at a Dubai garden centre.
The 100 dirhams (£17) stallholders are charged each week helps cover costs, but by running their own organic fruit and vegetable stall, the Balderstones could get to know customers, show off produce and gauge demand for a home delivery service.
After more than 2,000 people expressed an interest, the first deliveries from the company - called Ripe - have just begun, with a trial run around an upmarket housing development popular with wealthier expats.
Set-up hurdles
But Mrs Balderstone says establishing the firm has not been quick, or straightforward.
UAE laws required her to find a local partner to join her in the venture while a trade licence took three months to be approved.
And set-up costs before deliveries have even begun - from hiring vans and a warehouse to getting a website built and acquiring correct paperwork - have been "tens of thousands of pounds".
Her business plan includes winning over more UAE nationals, who make up about 15% of the population but only 2% of her customer base at the market. And that could be profitable .
"Most people buy a box for their family of say three or four and it lasts them a week," Mrs Balderstone explains.
"But locals tend to have very large families and staff too - so they might need to by five boxes to meet their consumption needs. Their ordering demands are really different."
While the early signs are good, Mrs Balderstone is keeping ambitions modest for now.
"The plan is to keep it as a small family-run business and if we manage that, I'll be very happy."