Volcanic ash claims finally given go-ahead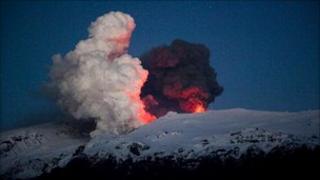 Some 300 travellers with insurance claims resulting from the ash cloud disruption in May 2010 will finally have their cases resolved.
The claims were put on hold pending a legal challenge by the insurance provider Europ Assistance against an ombudsman's ruling.
The financial ombudsman had found in favour of a consumer in that case.
Now the challenge is over, the remaining complaints are being dealt with on the basis of that ruling.
In the case that was challenged, the ombudsman concluded in March 2011 that the wind-borne cloud of volcanic ash could fairly be considered to be a "poor weather condition" when insurance claims were being considered.
The ombudsman stressed that this did not mean all 700 ash-related travel insurance complaints that it received would be upheld, only that this ruling was used as a guide to dealing with complaints.
But the case was challenged by Europ Assistance, leading to 300 pending claims being put on hold until the legal challenge was over.