Gym contracts under investigation by the OFT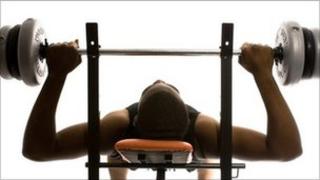 Gym membership contracts are to be put under the spotlight by the fair trading regulator.
A number of companies that operate or manage gyms and fitness club chains are being investigated by the Office of Fair Trading (OFT).
The watchdog has not named the companies and has stressed that the inquiry is at an early stage.
The investigation comes after concerns were raised about long contracts and unfair cancellation policies.
"This investigation is at an early stage and it should not be assumed that the parties involved have breached any consumer protection legislation," said a statement from the OFT.
"The OFT will not reach a view on whether the law may have been infringed by any company until it has completed its investigation."
Companies that breach consumer protection regulations will be ordered to make changes to contracts. If they fail to do so, they could face fines or court action.
David Stalker, chief executive of the Fitness Industry Association (FIA), which represents a number of gym operators, said: "At the FIA we strongly believe in following the rulings drawn up by the OFT and are happy to play an advisory role in this investigation process.
"The FIA's vision, to get more people, more active, more often, is shared by our members who offer a wide variety of membership options to suit individual budgets and training needs, placing consumers at the heart of their offering and motivating people to lead an active lifestyle."
Checks
The investigation comes after a High Court ruling found that long membership contracts used by gym company Ashbourne Management were unfair.
The court said in August that the company had to make sure its members knew that its lengthy contracts were unlawful. At the time, Ashbourne dealt with membership applications and collected fees from 300,000 members of 700 small gyms.
The OFT took action against Ashbourne because of complaints that it had tried to stop people cancelling their membership contracts, which in some cases lasted as long as three years.
Among the methods it used to enforce the contracts were threats to report the individuals to credit reference agencies if they did not continue paying, thus damaging their credit histories.
The court said contracts lasting 12 months would be reasonable.
Following the ruling, other gyms were instructed to check their contracts to ensure they were not using unfair terms or business practices.